Latin America. Carrier Interamerica Corporation held last February the 2023 Distributor Convention: Evolution, Powering Up for the Future, held in Miami, Florida.
In the two-day event, the brand received and recognized its customers throughout Latin America and the Caribbean for their achievements during 2022 in different categories, such as Distributor of the Year and other special awards highlighted by different product lines.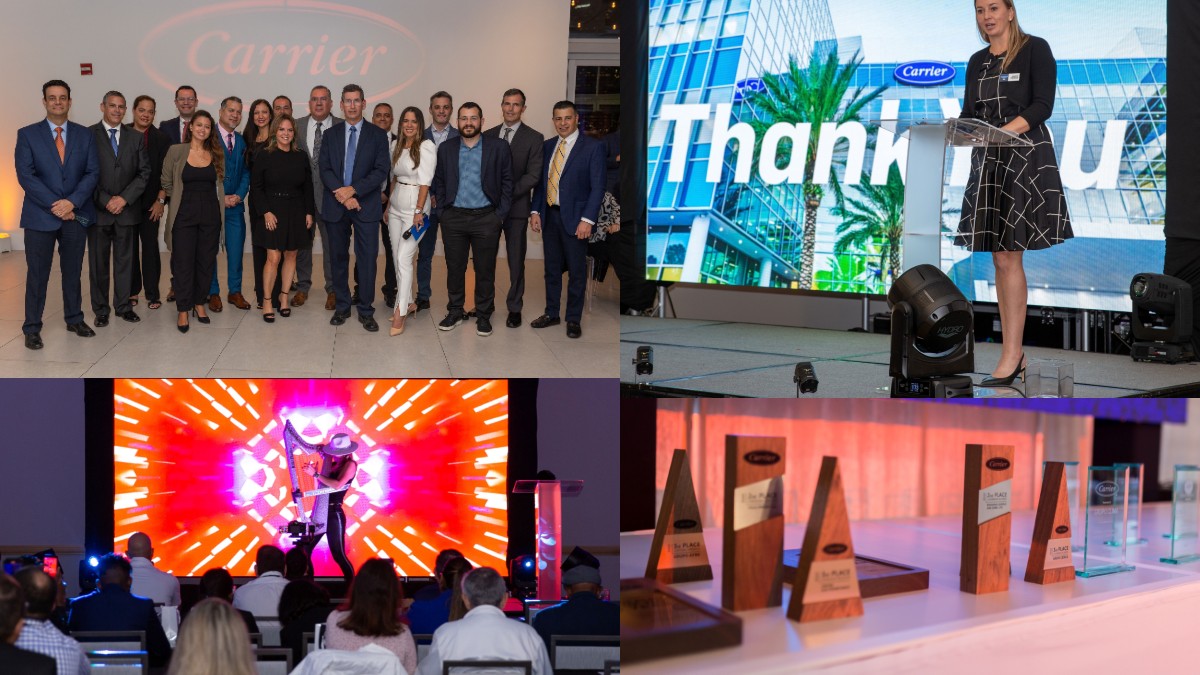 This event was led by the general manager of Carrier Interamerica Corporation, Alexander Occupati in the company of his team. In addition, the activity was attended by three prominent international speakers: Jennifer Anderson, Ariel Ciupik and Alejandro Amigorena.

In the image, from left to right, Grupo Clima, Pochy Ieromazzo and Sigman, receiving recognition from the brand.