Argentina. According to the VMC website, at the end of 2022 the company installed an entire low-temperature refrigeration system for SurFrigo, a logistics operator of refrigerated and dry cargoes, located in Ezeiza, Buenos Aires.
The project, carried out at the SurFrigo facilities located on the Ezeiza – Cañuelas highway (behind the International Airport), was "designed and executed according to international guidelines for the enabling of a new complex of frozen warehouses and cargo dock for product picking."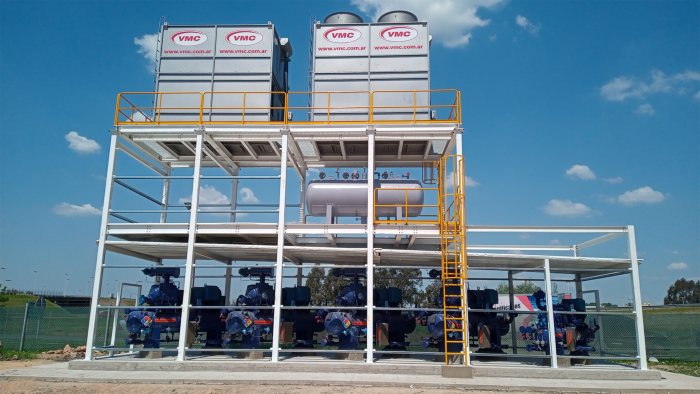 In general, according to information from VMC, the complex is made up of 2 (two) frozen deposits, operating at -25 ° C, in dimensions of 40 x 30 x 16 (h) meters each; for a total load capacity of more than 7,000 pallet positions. And 1 (one) loading and picking dock, 80 x 15 x 6 (h) meters with 6 docks for loading and unloading product.
The official statement of VMC indicated that "to meet the cold demand of these environments, a 'compact and cabin' type engine room was designed, designed and built, which was equipped with HOWDEN screw compressors (five units in total) with drive by frequency inverters to obtain maximum energy efficiency; a evaporative condensation system, full stainless steel, with exchange coils on stamped plates; a low-temperature refrigerant recirculation system for feeding tanks with hermetic pumps and pressure vessels (receiver and always full lung) in appropriate capacities".
Thus, the installed equipment has the power to expand, in the future, the storage capacity of the complex, since it is possible to double its operation and reach 14,000 storage positions/pallets.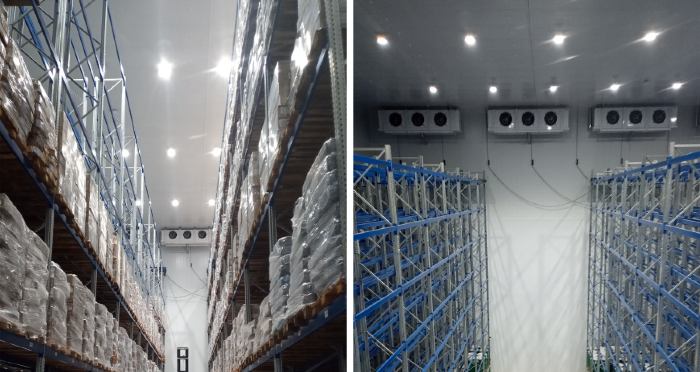 According to VMC "both in the tanks and in the loading dock evaporators / air coolers of the latest technology were installed, with the addition of a dehumidification stage in the dock equipment to control humidity in the air and thus ensure the correct operation of the tanks".
Finally, another important detail of this installation is that "the centralized automation provided allows the control and monitoring of the installation through a digital platform" which gives the option of supervising remotely, in addition to being able to command from a PC or a Smartphone.