United States. According to the American company Arista, there are 9 things you should do and 7 you should not, when it comes to a renovation of HVAC systems in old buildings, which are subject to special protection in the US.
These recommendations arise because by law, in North America, old buildings (that is, those that we know to have an important historical character and of which the integrity and form of their original architecture are preserved) must be renovated complying with strict conservation rules.
This legislation, explains Arista, "affects the update or replacement of HVAC" when restoring this type of buildings, whether their space is used commercial or residence. In the same way, this company ventures to give useful advice in this matter, since it has renovated historic buildings in New York for decades. "We've learned a couple of things about the unique requirements of historic HVAC spaces."
The relevance of this issue for Latin America, beyond understanding the regulations in the USA, is that our territory also has architecture from different eras, which deserves to be preserved in the best way, because it welcomes historical memory.
The 9 things you should do or consider
When installing HVAC solutions in a historic space there are 9 important points of what should be done and, above all, know.
1. Understand the new use of space: It is important to differentiate whether the building will have a commercial, residential or mixed function, as HVAC solutions must be customized according to the use of the space. "For example, a restaurant has very different ventilation and climate control requirements than an office space or boutique."
2. Take into account traditional cooling methods: as Arista indicates "In the preservation of a historic building, the goal is to maintain as much space as possible and existing finishes". So an important point is to reduce cooling loads and minimize the size of air conditioning systems by adding attachments such as blinds, operable windows and ceiling fans or preserving existing ones, in case they are still functional.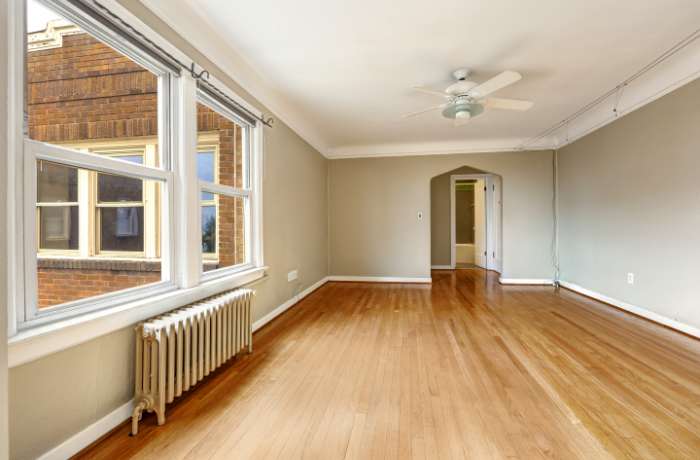 3. Add insulation: Insulation and vapor barriers improve energy efficiency, so they are very useful in minimizing heating and cooling loads. However, caution should be exercised as this material can damage the finishes of the interior walls, the exterior cladding and the masonry. That's why Arista recommends "adding insulation in basements and attics in those cases."
4. Consider equipment weight: According to Arista "the structural systems of historic buildings were not designed to support the weight of modern HVAC equipment. When this additional weight and vibration are not foreseen in the selection and placement of equipment, structures may be weakened or damaged."
5. Consider the height of the ceilings of older spaces: "Some older buildings may have low ceilings that make it impossible to add ductwork or air handlers. Or you can have the opposite situation: beautiful high ceilings that you want to keep. In any case, take advantage of existing gaps, ducts and even closet space for air distribution systems when the ceiling is not an option."
6. Minimize the impact of HVAC solutions on architecture and finishes: When choosing a design, to respect the historical and aesthetic value of the building, it is recommended to choose those whose installation and design minimizes physical intervention.
7. Reuse, if possible, existing HVAC elements: "For example, you can keep existing radiators while adding a new boiler and upgrading the distribution. If ventilation can still be used (or upgradeable without redesigning the location), then you may be able to keep the grille covers ornate, while adding more modern controls," Arista said.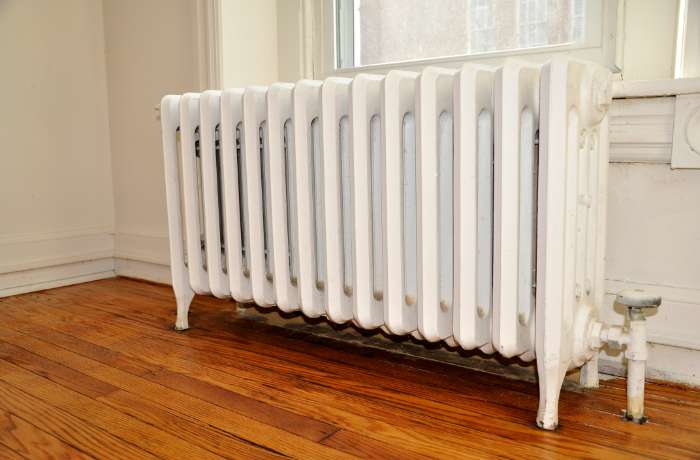 8. Make a plan for humidity control: such humidity control is of vital importance because "it prevents the deterioration of historical building materials, such as carpentry, masonry, plaster and even fabrics. In some cases, humidification in winter and dehumidification in summer may be necessary."
9. Provide access to equipment for HVAC maintenance: "Especially in a historic building, it's smart to plan ahead for regular preventative maintenance of new HVAC solutions."
Likewise, Arista considers preventive maintenance fundamental, because "it saves money by avoiding breakdowns and large and unexpected repair bills".
The 7 things you should not do
Now, for the conservation of historic buildings, specifically when installing new HVAC solutions there are a number of things that should be avoided, specific edge 7.
1. Do not install a new system, unless needed
2. Don't overlook modern HVAC options for historic building conservation: Don't assume you have to replace a previous system with the same type of system, "there are newer HVAC technologies that have significant benefits for historic buildings."
3. Don't cut outside walls: "In many buildings, it's standard practice to make holes through exterior walls to install HVAC units. This is usually prohibited by building regulations for the conservation of historic buildings. In some cases, you'll need to get creative using existing entrances through exterior walls and consider ductless systems."
4. Do not alter historic architecture
5. Do not allow condensing units or vents to be an eyesore: "Aesthetics is a primary concern for the conservation of historic buildings. That includes both the interior and exterior of the space. Whether you're completely replacing HVAC systems or just doing an HVAC upgrade, the location of the equipment is extremely important." That means you should avoid locating condensing (outdoor) air conditioning units in a visible area of the ceiling.
6. Do not introduce moisture that can damage old structures
7. Don't skip or forget regular preventive maintenance
All these considerations have had to be taken into account by the companies that intervene in historical spaces, such is the case of Estudio GF, a company that has been commissioned throughout this 2022 to renovate the air conditioning system in the Honorable Senate of the Argentine Nation, a building of particular value for the country and that improved its façade, Well, this intervention helped to remove air conditioning devices that disfavored the façade.