Puerto Rico. For the event that will take place in San Juan on July 26 and 27, 2023, Refriaméricas announced the opening of an exclusive pavilion for the control and building automation niche within the showroom.
This space seeks to include a specialized and important sector of the industry and thus expand the target audience that will visit the event that will take place at the Puerto Rico Convention Center.
With the opening of this pavilion, the academic congress will also include academic technical conferences related to this theme, with international experts who master the subject focused on buildings in Latin America.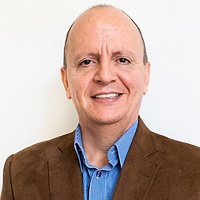 "We believe it is important to open this pavilion of controls and automation, since it is an industry that integrates the rest of the solutions presented in Refriaméricas and that over the years has become an essential sector within the projects of the buildings", commented Fabio Giraldo, Project Manager of Refriaméricas.
To date, Refriaméricas Puerto Rico 2023 already has the participation of more than 40 companies in the industry and continues to receive reservations for participation in this show that is being held for the first time on the island of enchantment.
More information at www.refriamericas.com

Puerto Rico Floor Plan 2023 (click on the map to enlarge image)