International. Intarcon will present different novelties during Chillventa, an event of the refrigeration industry that will be held from October 11 to 13 in Nuremberg (Germany).
The brand will announce its commitment to commercial and industrial refrigeration equipment and solutions with natural gases. Intarcon's product range consists of a wide range of solutions for the HORECA, supermarket, industry and logistics sectors, among others, as well as specific systems for high humidity applications, warehouses or meat preservation and maturation applications.
Intarcon betting on natural gases such as R-290 – propane -, CO2 and NH3, as well as the manufacture of more efficient equipment. The main product novelties are:

• Compact R-290 equipment for installation on ceiling, wall or door of small and medium-sized cold rooms, with very low refrigerant load.
• R290 Waterloop compressors. This evaporator with built-in group is an innovative 100% natural solution that Intarcon proposes for cold rooms of up to 50 m3.
• The new range of A2l Approved mini-refrigeration plants from 15 to 40 kW has been designed for medium-power centralized commercial refrigeration applications, equipped with semi-hermetic compressors and designed to work indistinctly with R-449A refrigerant or with lightly flammable refrigerant R-454C low PCA (<150). They are positioned as an efficient and safe investment, low cost, becoming a very good alternative to comply with the medium-term regulatory framework on fluorinated gases in the European Union.
• Co2 mini-plants from 30 to 100 kW. Compact transcritical CO2 plants for simultaneous production of positive and negative cold in commercial applications. They have high reliability and efficiency in hot climates, thanks to the high performance of parallel compression. They are an eco-friendly solution that complements the HFC range from 40kW to comply with the F-Gas regulation from 2022.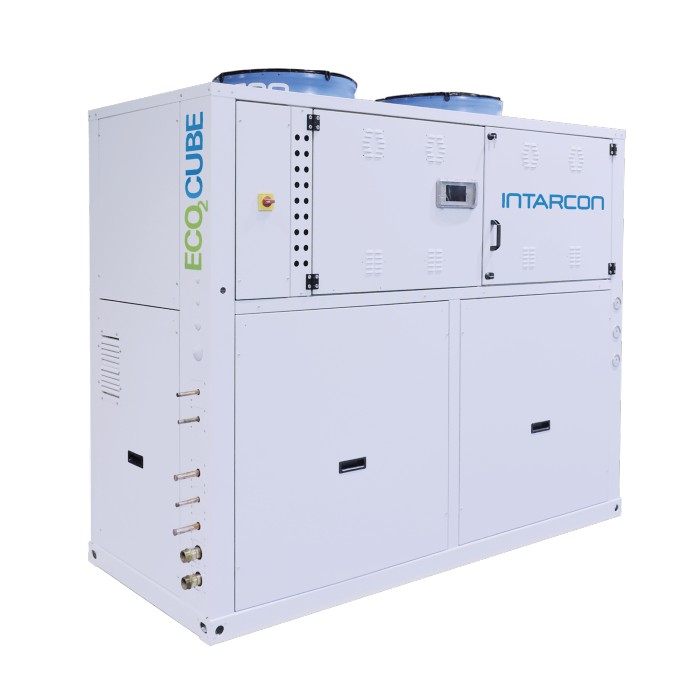 • R-290 chiller plants, for commercial and industrial refrigeration applications, which use a reduced load of propane or R-290 as the primary refrigerant contained in the plant, and water, glycol or brine as a secondary refrigerant for the transport of cold. Natural, ecological and efficient solution as well as being a long-term solution free of fluorinated refrigerants.
• NH3 – ammolite chiller plants, of great power and high efficiency with all the advantages of ammonia as a natural refrigerant. Ammolite uses low-load ammonia technology with direct condensation in air without water consumption, constituting one of the most efficient and ecological solutions on the market.

Intarcon will participate in Specialist forum Refrigeration, where Javier Cano, Deputy Director General, will talk about refrigeration solutions with low load systems of R-717 (ammonia).
The brand's sales team will be at booth 7-220.