We spoke with Oscar Muñoz, representative of Danfoss, who highlighted the benefits and importance of the implementation of thermal districts in Latin America.
By ACR Latin America
Thermal district systems have become an important solution within some projects in the world, which contributes significantly to the efficiency in terms of the air conditioning needs of different urban sectors.
Currently, according to data from the OECD and the International Energy Agency, thermal districts account for 12% of heat demand in Europe and 30% in China [1]. Large cities and their populations have benefited significantly from the installation of this kind of solutions.
To learn a little more about thermal districts, we spoke with Oscar Muñoz, Sales Administration Analyst LAM-MSE at Danfoss, who will also highlight the work that the company has been doing in terms of providing technology for the efficient operation of thermal districts.
ACR Latin America: How do you see the overcrowding of thermal districts in Latin America?
Oscar Muñoz: Thermal district systems are the most sustainable solution to two of the most important challenges we face in the urban environment: pollution and energy poverty.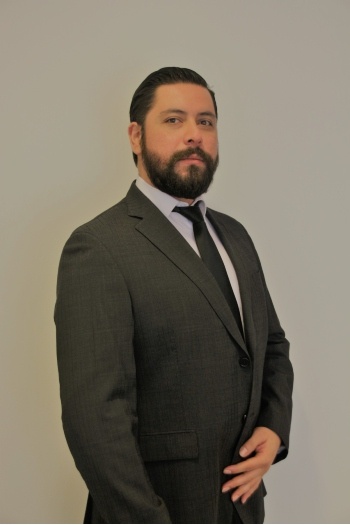 However, when we talk about district energy systems or thermal districts, it is important to emphasize that these systems are complex infrastructures with many actors. As with any infrastructure, it needs supportive policies and a framework to establish a ground equal to other thermal supply systems. When these conditions have been established, the success has been enormous, as can be seen in Denmark, where thermal district systems supply heat to more than 64% of all Danish households. In Denmark, thermal district systems have led to a high level of energy security, through the use of local sources of waste heat and renewables, minimal urban pollution, Danish cities are generally among the cleanest cities in the world and provide stable and affordable heat to their inhabitants and users.
Once a district power system is installed and they become operational, many benefits are generated for the local community, not only will they boost their development, but also make other local and regional communities aware of it. This word-of-mouth development would be ideal, but with the unprecedented challenges of local and global pollution, as well as widespread urban energy poverty, we cannot rely on local "word of mouth", so facilitating and accelerating development is important as well as drawing on Europe's experiences and good examples to speed up the process.
ACR: How important is the implementation of thermal district projects today?
Oscar: Very important! To solve challenges like pollution and energy poverty, we need to use less energy, use clean, renewable energy, and do so cost-effectively. That's precisely where thermal district systems excel above other thermal supply technologies.
These systems allow to generate economies of scale, maximum efficiency of energy conversion processes with the highest levels of pollution control, the ability to cost-effectively access low-temperature renewable local thermal resources and distribute clean thermal energy to entire cities.
With the increasing frequency and intensity of weather phenomena, it becomes increasingly important to establish resilient thermal infrastructures. A well-designed multi-source thermal district system is in its own resilience league capable of handling and recovering from the most difficult conditions.
ACR: What kind of solutions does Danfoss provide for the development of thermal district projects?
Oscar: Danfoss enters the thermal district systems from several levels. At a high level it focuses on providing highly efficient control technologies and heat exchangers. Control technologies enter thermal district systems in heat plants, in the distribution system, at distribution system coupling points and the end user, as well as in the thermal systems of the connected building.
In addition to control technologies, the brand provides software to optimize the design and operation of the thermal district system, as well as to optimize the thermal supply of multiple sources/thermal plants.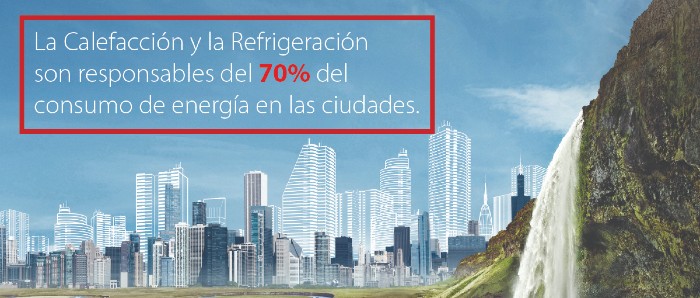 ACR: In terms of savings and efficiency in this kind of project, what is the contribution of Danfoss technologies?
Oscar: At Danfoss we have a favorite phrase: "the best energy is the energy that is not used." That phrase also clearly frames the company's goal and contribution, as our technologies have always aimed to increase the energy efficiency of the system in which they are used. The energy saved translates into economic savings, due to lower primary energy consumption, as well as reduced capacity needs of power generation facilities.
In thermal systems, the greatest potential for energy saving lies in ensuring a good fit between the actual thermal demand and the thermal supply. Avoiding an excess of thermal input is of the utmost importance, since it is an energy that commonly goes unnoticed, because the users of the building will regulate their comfort by opening and closing windows, being able to double the thermal demands of the building, without even reaching the desired level of comfort.
Equally important is to ensure a good balance of thermal distribution, since if a thermal system is not able to meet the desired comfort level of some users of the system is a natural tendency to increase the supply capacity of the thermal source, which in case of being poorly balanced the system can solve the above challenge by creating a condition of oversupply for all other users.
ACR: What are the characteristics or preconditions that must exist for the successful development of thermal district systems?
Oscar: The key parameters that will influence the success of thermal district systems are the following:
1. Thermal demand density of the area, the higher the thermal demand density, the better.
2. Connection fee of the buildings in the supply area. As with any other infrastructure, it is important to have as many users connected to the system as possible.
3. Thermal planning of the future expansion of the community, since it allows to plan the infrastructure taking into account the future thermal demands.
4. Availability of local sources of thermal energy, both renewable and waste heat sources.
5. Stable and long-term vision and policies of local and national governments.
ACR: What difficulties still need to be overcome for the massification of thermal district projects in Latin America?
Oscar: By looking holistically at thermal district systems, one can immediately see that most, if not all, of the technologies involved are already applied in Latin America. The thermal sources used in thermal district systems are the same as those used in the energy and manufacturing industries, and the pipe is similar to freshwater pipes, except that it is insulated.
Heat interface units, the junction point between the thermal district system and buildings, are perhaps the strangest component of the system. However, these are standardized mass-produced plug-in units that require skills similar to those of installing gas boilers or heat pumps.
Although most of the required skills are already available locally to some extent, few difficulties remain. The most important is to ensure that thermal district systems are recognised in national and local energy policies. National energy policy can be adapted to include, but is not limited to, the requirement for long-term thermal planning, the assessment of thermal networks for new developments and the requirement that installations of new and renovated buildings be ready for the thermal network.
Policies aside, the main difficulty is the lack of local/regional knowledge and experience with technology. This lack of awareness and experience can be bridged by leveraging global initiatives such as the District Energy in Cities Initiative, government collaborations with countries with expertise in thermal networks, and collaboration with leading global companies in the sector, such as Danfoss.
Reference.
[1] https://www.distritoenergetico.com/que-son-los-distritos-termicos-y-para-que-sirven/