International. Have you ever arrived on the spot with the wrong toolset to repair a faulty HVAC system? Or did he stop in traffic, only to get to the place and find that the HVAC problem he was called for is actually a minor problem? Have you ever wished you could detect HVAC anomalies remotely?
There is a simple answer to all these questions: remote monitoring. In this post we will answer some of the most pressing questions on the subject.
- What is the purpose of remote HVAC monitoring?
To detect problems as soon as they evolve, before they become a major problem. Most problems will appear in the values of the service data; it only takes someone trained and knowledgeable to discover the nature of the problem and define a course of action to solve it.
- How can I be sure that my HVAC system is being properly monitored?
All service data that can be recovered on-site can be retrieved remotely using the remote service tools. More than that, the remote monitoring tool collects the historical data, so you can go back to any given time in the historical data of the system (since the time system was connected to the remote monitoring tool), and even compare the performance of the system in different periods. .
- Is remote monitoring as effective as on-site monitoring?
Yes, and even more effective. It allows the service team to remotely analyze the HVAC issue based on data and system performance, and decide whether they should conduct an on-site visit or whether they can configure the problem remotely. Having analyzed the problem remotely, and if they need to go to the site, they already know what to expect and what tools and parts they should take with them.
Eventually, remote HVAC monitoring saves them travel time and allows the technical team to optimize their operation by sending the right qualified personnel to the site, based on early remote analysis of the case.
- Is remote monitoring a more expensive solution? Will it produce a worthwhile ROI?
When calculating ROI, there are many aspects of the system that need to be considered and weighed in the formula: whether it's the lifespan of the system, tenant discomfort, repair cost, number of visits made by technicians, and more. These may vary between sites and each client (building managers).
However, our experience shows that even if different customers have different preferences, eventually they all end up with a significant positive ROI. Add to this your peace of mind, knowing that your system is being monitored by an HVAC professional, who can react quickly to any anomalies or system failures or errors.
- How can I find a service provider that offers remote monitoring services? Can my current HVAC provider offer this service?
HVAC service providers have different service models. The most common include "per call" or annual maintenance programs. These programs can be enhanced by adding remote monitoring, allowing them a broader set of tools.
Asking your current service provider to implement a remote HVAC monitoring solution for your site is your first step in getting such a service. Either you have it available and you can join such a program, or you can start offering remote service solutions and make your organization more efficient and your customers fully covered.
- Will my data be safe with the remote service? Are there any security risks?
All data is encrypted, from the moment it leaves the HVAC system and to the end-user's cloud and application. We use cloud industry best practices to ensure data protection and privacy.
Advantages of Remote HVAC Monitoring
- Reduces HVAC system downtime, which in turn reduces tenant discomfort
- Increases system life by early detection of performance issues.
- Optimizes the power consumption of the system, configuring the system to work only where it is needed and with optimal performance.
- Detects anomalies as they occur
- Saves travel time from the service provider
- Saves time for qualified personnel: Remote analysis allows qualified personnel to be sent to the site only where and when necessary with the right tools to solve the problem.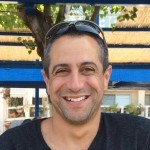 Text written by: Roy Muchtar. Vice President of Products at CoolAutomation. Www.coolautomation.com