International. The European manufacturer Advansor unveiled its new technology called COP Hunter. It is a system that optimizes the intermediate pressure in LV-only systems.
By continuously calculating the peak as a function of evaporation temperature and ambient temperature, optimal performance is achieved under all operating circumstances.
The company claims that this novelty means a 15% increase in COP at an ambient temperature of 40 degrees. In addition, Advansor's COP Hunter reduces the discharge temperature and eliminates the risk of condensation on the deheater, providing an additional level of safety.
The COP Hunter is designed for industrial freezing systems (LV only), such as tunnel freezers, freezer storage and other freezing processes, and is available for the CuBig II platform and above.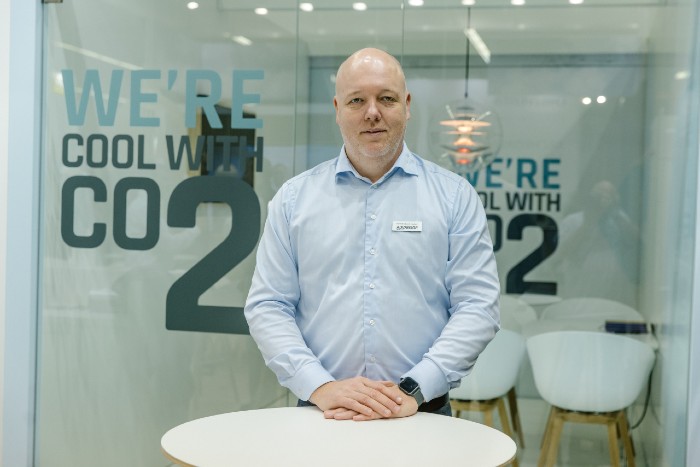 Kenneth Madsen, CTO at Advansor, commented: "We know that energy efficiency is extremely important to our customers and one of the most cost-effective ways to achieve global decarbonisation goals, which is why we do our best to always develop new features and options".