MultiFrio carried out an important project in El Coyol, Alajuela Province (Costa Rica), which was executed between 2022 and 2023 for the company Establishment Labs. This project was a finalist for the 2023 CALA Awards for best HVAC/R project.
By ACR Latinoamerica
Establishment Labs is a Costa Rican company that has managed to insert itself as a unicorn in the international markets of the NASDAQ. Breast implants are sold all over the world, making it the second most important company in this field.
It has an industrial warehouse for the production of breast implants of 15,000 m² with a clean room, ISO 7 classification, of 1600 m². They have several stages of expansion planned for the future. They are in the process of LEED Platinum and WELL Platinum certification.
The industrial building has a training clinic, which includes a surgical theater. The total area of the clinic is 500 m². It has an amphitheater-like meeting space with a 15 m high sky, which is called Sulàyöm, which in Bribrí (native Costa Rican language) means "The place in the mountains at the center of the world."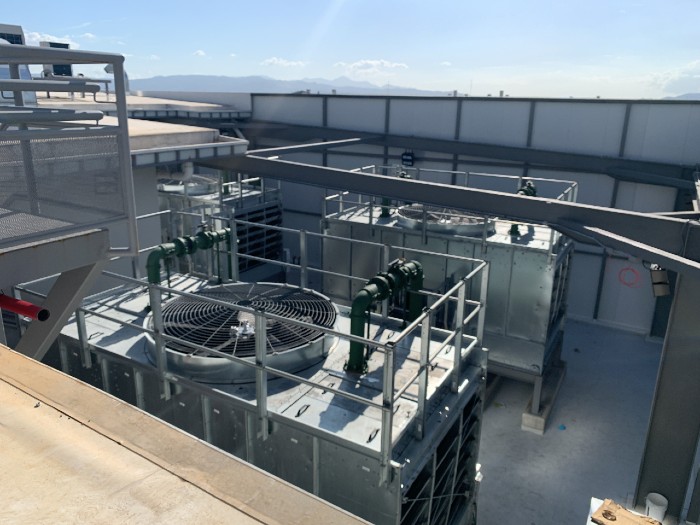 It features high-efficiency LED lighting and 1500 solar panels, which have a capacity of 750 Kw.
Installed Capacity
*Cooling plant: 1 120 TON, 5 units, refrigerant R134a. It has 11 centrifugal pumps installed, chilled water, condensate water, hot water and recirculation water for its process plant.
*3 cooling towers were installed with a capacity (Tons of cooling): 300 TON of cooling and 900 gallons per minute each.
*Chiller efficiency: 0.5741 kW/ton
*Energy recovery machine efficiency: 0.6097 kW/ton
*Production handlers: 19 units

Parameters applied in the project
Management in engineering, sustainability, energy performance, project with future projection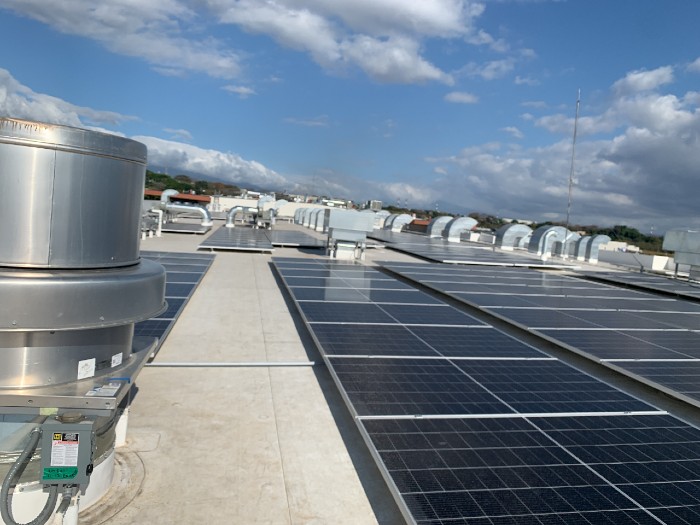 Parameter Implementation
As stated in the project description, water-cooled chilled water systems by high-efficiency cooling towers, heat-through-water reuse systems for processes, energy recuperators, etc., were used. Solar panels were also used to cover the needs of the building in a high percentage of its electricity consumption. They have been left planned for the future growth of the plant in several stages. Through its engineering department, MultiFrio supported the design of the plant and its different areas, optimizing the technologies used.