Chile. ASHRAE Chilean Chapter recently received the visit of the director of Region XII of ASHRAE, John Constantinide, PE, CEM, CFPS, as part of a tour that the executive has been making through some countries of Latin America.
This tour aims to bring different countries closer to the knowledge provided by ASHRAE.
"For us as a country it was very important to show him first-hand the different realities of our field and it is for this reason that it is no coincidence that the first visit was made to a technical college," said ASHRAE Chile.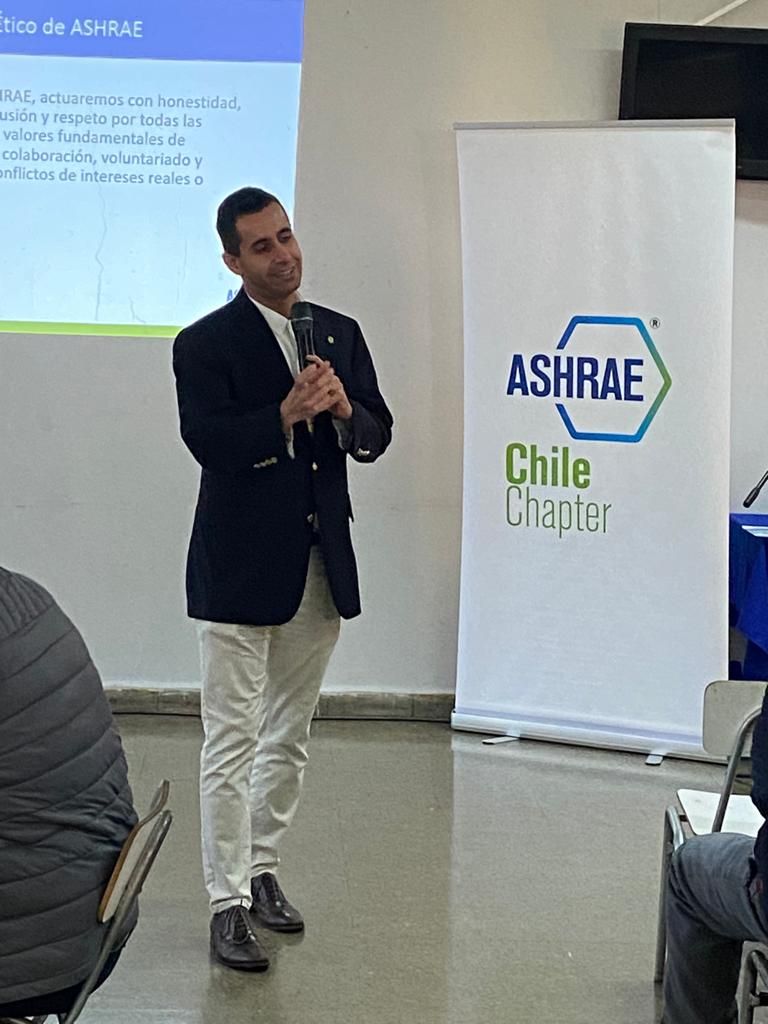 John Constantinide presented to secondary students of the Liceo Técnico Profesional Sergio Silva Bascuñán, it is needless to say, who was impressed by the modality of studies; In addition, it is intended to make, from ASHRAE, the greatest efforts to strengthen the knowledge of secondary students of the specialty.
"We thank those who accompanied us during this visit: Leandro Astorga, Manuel Torres, Jairo Fernández, and Professor Byron David Gómez Fuentes," ASHRAE Chile shared in its social media note.