Mexico. Daikin plans to open a second Training Center in the city of Monterrey, for the first half of 2023, which would be focused on promoting specialization in new technologies and green technologies for the HVAC industry.
Currently, the Training Center has more than 30 active courses and the second center would support its objective of "training more and better technicians in the industry, which guarantee users spaces of high comfort, safe and friendly to the environment, in any season of the year".
Context of training centers
2015 was the year Daikin opened its first training center in Mexico City, aimed at professionals in the air conditioning industry. "With an 80% hands-on approach to offering consumers expert and certified staff in different HVAC technologies."
The work of this first center began with the offer of more than 25 free Webinars, an average of 30 courses and certifications in VRV (Variable Refrigerant Volume) technologies and the use of R32 refrigerant.
Last year's outreach (2022) was a total of 8,445 people. An offer of 40% of the Webinars taught by specialists from Mexico and Latin America, with free access. As well as 30% oriented to certifications, where most of the attendees were mainly Mexicans.
Expectations of the new training center
The manager of the Daikin Mexico Training Center, Jorge Hernández, commented: "Our focus has always been to be a permanent support rather than selling a product, since we are always hand in hand with our customers before, during and after the courses we offer; so that they develop new skills and knowledge about the new technologies of the brand and have the arguments to face the projects in the different regions of the country. For this reason, we are very happy to expand our academic offer in the northern zone, being Monterrey the headquarters of our second Training Center; which is planned to open in April or May 2023."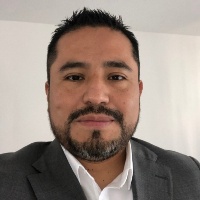 In addition, the director pointed out that the future opening of the Training Center in Monterrey "will allow us to be closer to customers in the northern zone and, therefore, we seek to increase our presence in that region by up to 30%."
Finally, the company shared in a statement that it seeks to "consolidate practical training as a key business axis in 2023, with the challenge of increasing the number of trained specialists by up to 40% in relation to the enrollment achieved in 2022.
For more information you can enter the following link https://daikin.com.mx/includes/daikin/training.php