Don't get frustrated because your company consumes you 100%; Start by correcting the structure.
by Rolando Torrado*
The essence of a company is "to be a money-making machine," not an inexhaustible source of trouble for its owners. It was very difficult for me to pay payroll, suppliers, taxes, etc., because we had expenses without control in the company that we did not even identify, and that hit us very hard personally and business.
I believed that doing business was legally constituting it, but there is nothing further from a business reality than that. Through blows I understood something basic: business is made up of three essential dimensions: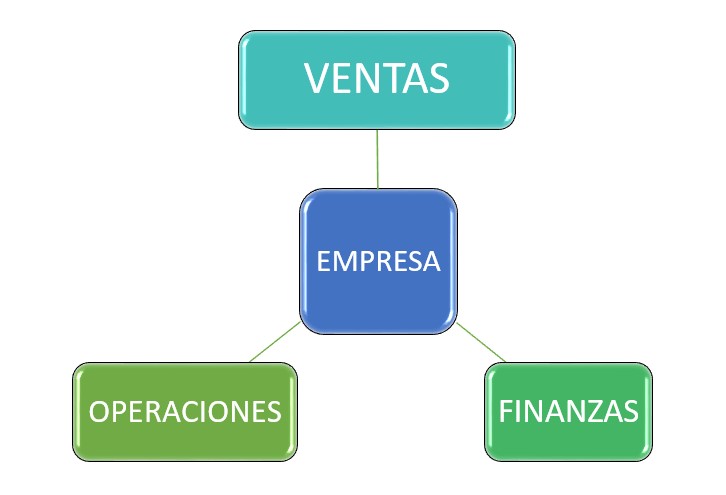 I want to show you how failures and successes made me understand these three dimensions:
I did not know how to manage my company, moreover, I believed that I had every right to be the manager because I was the owner, but I could not find a way to do it properly, because although I saw that we grew in personnel (when I created INGENIN in 2004 it was in the garage of my house without tools or personnel and by 2018 we were 45 people).
Sales were an interesting number for this time COP 3.5 billion (about USD 920,000) per year. But when the pandemic arrived we were at a critical point, where we almost closed the company due to the great cash flow problem we had, because I did not see healthy or opportune to start leaving personnel, I had large debts of salaries, with suppliers, the government, banks, individuals and everyone who approached me, Because you had to generate cash flow anyway.
I confess that the advances of projects were used to cover previous commitments, payment of premiums, salaries, suppliers and other delays that we accumulated because the operation of my company was not enough to cover everything I spent it, but when cash flow was generated I calmed down for a while while everything was complicated again.
In the midst of the pandemic our staff began to leave the company little by little, perhaps seeing the imminent black future that was crystallizing more and more. For my part, I did not understand that someone like me who had a respectable level of engineering, trainer of international professionals in the area of thermal loads and ducting, with projects of great results in air conditioning, with years of studying strategic management, ISO 9001, master's degree in air conditioning and everything I could to try to improve my performance as a manager went straight to bankruptcy.
The words of my accountant come to my mind who a year ago, hard and burning clothes, told me: "Engineer, I admire you, because when I arrived here this company was bankrupt and today I see it very well, with flow to cover its obligations and a payment plan that is complying. "
I must confess that this is one of those truths that hurt intensely in the heart and hurt the ego in the depths, but they are also words that gave me a lot of morale to understand that we were making changes for the better, after 17 years of operation, but finally improving my management, which was what I was really looking for.
Returning a little to the pandemic, I thank the same one who brought to my life Sofanor Alarcón, who is an HVAC company coach, who helped me effectively to transform me from a diamond in the rough to a person with energies well directed towards success, after this we also worked with Dan Macías, who is a Sandler sales coach, and we managed to improve our sales processes, because we had the right engineering but we didn't know how to get the customer to see that in us; Nowadays, generally, we propose between 3 and 10 solutions to a client for the same project, and in 80% of cases we sell the most expensive solution but it is the one that best adapts to solve all the pains that we have discovered in the client.
Not all prospects want the same, each one is different and you have to go through a whole process to manage our sale (which is complex), since we always sell installed projects or maintenance programs in our MEP companies (mechanical, electrical and plumbing), but each client requires different things that are delivered with installed equipment and maintained systems. Now I want to quickly describe to you the three business dimensions that we have improved.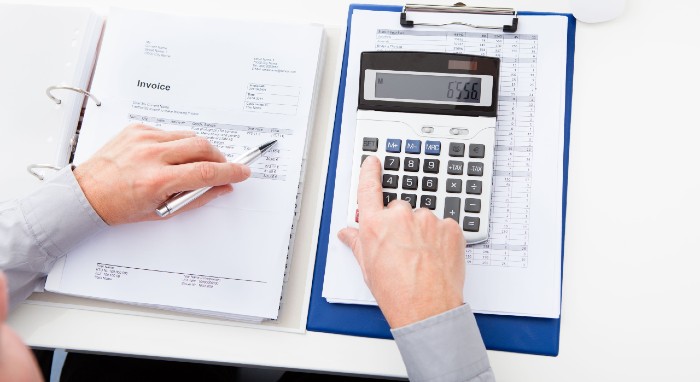 Sales
I understood that my best support in sales is the same prospect, it was not me as an expert, I had to learn to listen and shut up, because the prospect must speak three times more than me (the seller), then my engineering must generate solutions that adapt adequately to what the prospect wants and if I manage to qualify that prospect as a potential customer with a budget according to my solutions, then I can present the offer, which has a percentage close to 60% closing, because I am not delivering an Excel with numbers; that we all know that he will only be a winner if he is the cheapest.
Operations
The service leader, operations manager, maintenance director, project leader or whoever is managing this department in my company, is responsible for executing what was sold, but it has two essential purposes, the first is to deliver to the customer what he bought.... High there, it is not the installed project or maintenance to a system, it is to deliver what really hurts the client according to the whole process I did in sales, for example, architecture, order and cleanliness, energy consumption, longevity of the project, controlled variables, physical state of the equipment, system noise, etc.
With all that I managed to make the client loyal to us and we were able to retain them by 90% because we periodically meet with him to check if we are meeting the indicators that are really important to him and that we define before starting, I also show him news in his industry to evaluate them, and opportunities for improvement in my field to be able to start a sales process again, Because it's seven times easier to sell to a current customer than to a new customer.
The second purpose of this leader is to get the operational groups to produce enough money to pay their salary and contribute to the expenses of the company that allow to deliver profits to the owner, in clear words, today each operational group must be generating in labor about COP 3.6 Million (USD 850) per week before taxes. So if this important position does its job we will always have money to pay salaries of the operating group and have profits for the owner.
Financial
This part is the one I have studied the most, because as I am an engineer I believed that the world revolved on a working compressor and I did not understand the importance of this dimension (companies go bankrupt for finance not for techniques) that must control the income and expenses of the company to ensure that there are profits, and with it that the survival of the company is guaranteed. For me it was monstrous to understand that if I achieved real profits in my company then I could ensure the work of my human team.
I confess that the process was very hard, complicated and was based on making changes, trying and making mistakes, but today I feel happy because I am clear about what I am doing and where I am going, INGENIN has a payment plan that will end in 2023 and from then on there is much to gain.
On the other hand I confess that INGENIN works in an improved way, without total dependence on me, this I achieved by going from selling COP 50 million per employee annually to selling COP 200 million per employee, but the goal is to reach COP 500 million or USD 120,000 which is what an internationally acceptable company invoices according to the following KPI.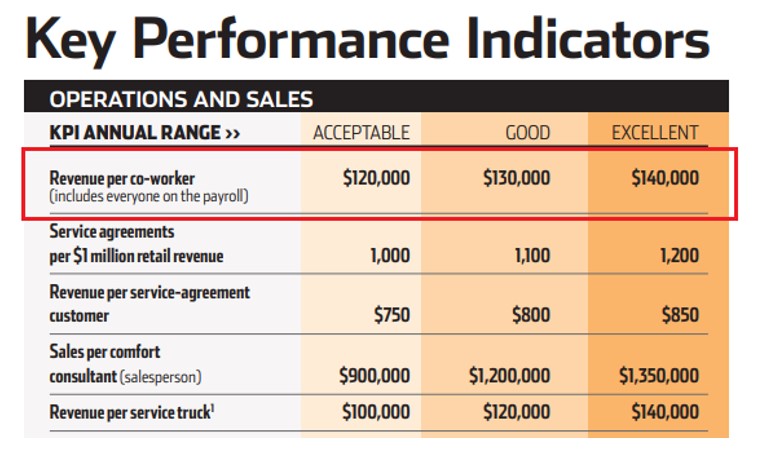 I even have time to show my life story and share it with great professionals like you, who will also achieve many wonderful things, I advise you to think about what served me a lot, which is the famous phrase of Einstein: "Madness is to think that by doing the same thing we will have different results".
So cheer up, change, study, investigate, try, make mistakes, but always be clear about what you want.
A big hug for all.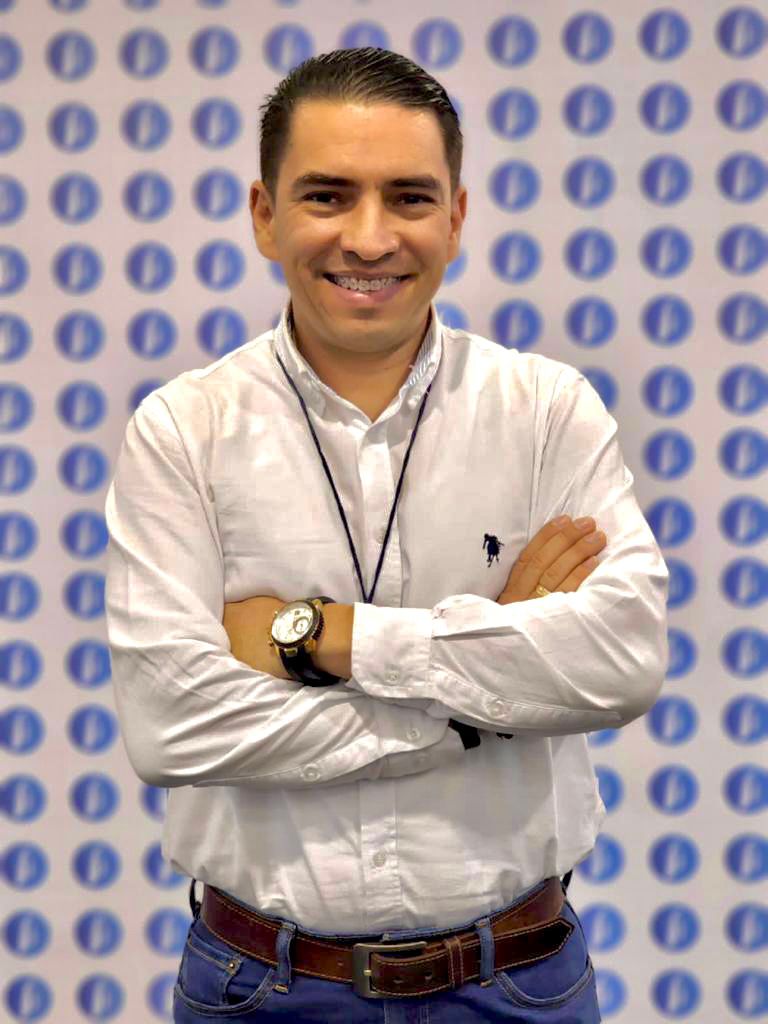 * Rolando Torrado, Mechanical Engineer, Master in Air Conditioning (HVAC) who works with MEP companies that do not want to depend on the owner 100% because they are not self-sustaining in growth and profitability.
[email protected]