Mexico. Trane inaugurated a new training center and showroom called "Trane – Mitsubishi", which will be located in the city of Guadalajara, and which is part of the partnership that both brands have for the commercialization of commercial, light and residential air conditioning solutions in some Latin American countries.
This new space will offer periodic training for professionals in the HVAC/R sector, in the search to keep them updated on new trends and developments in air conditioning equipment.
In addition, the training center will give the opportunity to learn about the new and most innovative air conditioning systems focused on reducing carbon emissions in their operations and energy consumption. Adding to minimize the impact on the environment during the search for comfort in indoor environments.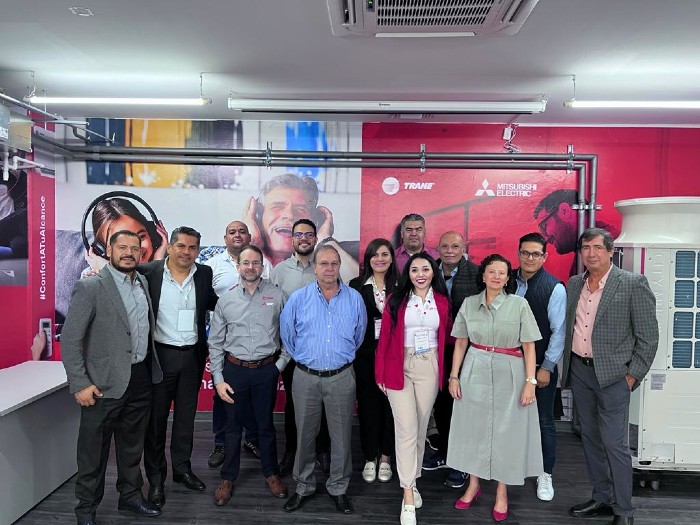 "For Trane, the path to decarbonization is through high-quality, efficient, low-emission products and services. In this way we make our objectives tangible and allow us to help organizations of all sizes, to reduce their costs and impact on the planet. We often see customers focused on more visible aspects of their business, while overlooking that their buildings account for nearly 40% of greenhouse gas (GHG) emissions1," said Carlos García, CEO of Trane Mexico.