International. The division in charge hisense HVAC presented a global event in which, simultaneously and in the company of global partners, it addressed its brand strategy for the coming years and spoke of its latest novelty that includes photovoltaic technology.
This space, which was held on September 8 through a virtual platform, was the stage to give an account of the history of the company, describe the entire range of products that Hisense has today and give voice to the strategic allies that strengthen the reach of the brand.
Within the agenda there were various testimonies, specification of the progress of the brand's solutions and several raffles for those who were contacted to the transmission.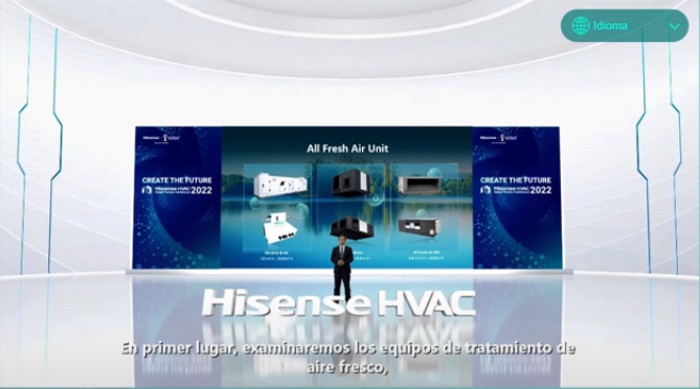 This company, which was founded in 1969 and began operating outside its country of origin in 1985, ensures that it is one of the 10 Most Recognized Chinese brands by foreign citizens, for 6 years in a row according to the Global National Image Survey of China, which drives its Marketing area to continue working on maintaining this brand recognition.
In addition, the company shared the progress of its growth, as it went from having 50 million dollars in 1992 to 27,200 million dollars in 2021. With overseas revenues of $11.8 billion, representing 41% of all company revenue. This makes evident the importance of the market outside the Chinese territory.
That is why it is not surprising that to date they have 55 subsidiaries abroad, as part of their expansion plan, covering Europe, America and the Middle East. As well as Australia, Southeast Asia and other global markets.
Something clear is that the event revolved around demonstrating Hisense's commitment to its core values of "integrity, innovation, customer orientation and sustainability" highlighting how they are fulfilled in its product offering, as well as how this is clear to its partners around the world.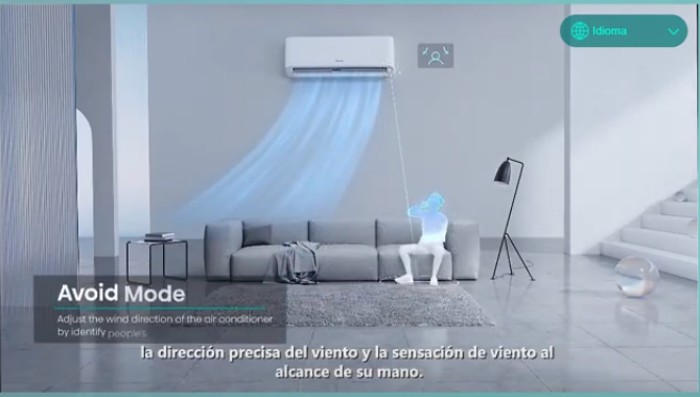 Finally, he highlighted his account for its offer that Hisense has the first HVAC factory recognized in China as a "national green factory", this because, in the first half of this year, the brand launched a new photovoltaic central air conditioning product (in China) that according to its spokespersons "can make full use of photovoltaic energy technology, transforming central air conditioning from an energy consumer to a green energy star."
VRF devices with R32 refrigerant and domestic air conditioning with R290 refrigerant, which will be available in 2023.