Argentina. ASHRAE Argentina Chapter confirmed its new board of directors for the period 2022-2023, whose president is Eng. Carlos Grinberg, consultant and with an experience of more than 40 years in the industry.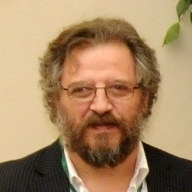 Carlos expressed his commitment to this appointment and recognized the work done by the previous president, the architect, Verónica Rosón. "The bar for my action plan for this year is very high. The brilliant performance of my predecessors forces me to make a great effort. I would like to congratulate and thank the architect Verónica Rosón for her hard work and meritorious performance in the last year."
Eng. Also highlighted the challenges he has now: "Today the challenge is to design and build new facilities adapted to the times. Drafting of specific standards, training courses, dissemination of best practices the generic objective for the ASHARE year starting. I have the honor of being surrounded by great professionals both in the Board of Directors and in the responsibilities of the different Chairs I trust that their performances will enhance a work extended to the whole country spreading our activities. Our goal will be to act across the country."
The BOG (Board of Governors) 2022-2023 ASHRAE Argentina:
President: Mr. Carlos Grinber
President-elect: Mr. José María Alfonsín
Vice-president: Arch. Veronica Roson
Treasurer: Mr. German Martínez
Secretary: María Grasso
Member 1: Astrid Magali Pizarro
Member 2: Matías Maguiña
Member 3: Ana Laura Porcari
Member 4: Francisco Mur Pujol