Let's get to know Rita Rodríguez, Vice President & General Manager, Building Solutions, for Latin America of Johnson Controls, our Professional of the Month.
by Duván Chaverra Agudelo
From January 1, 2022, Rita Rodríguez began a new challenge as Vice President & General Manager, Building Solutions, for Latin America of Johnson Controls. Rodriguez is based at the company's Latin America headquarters in Boca Raton, Florida, and is responsible for working with regional CEOs and core business functions to lead the Latin America team.
Rita was born on February 15, 1980 in Madrid, the daughter of a father from Madrid and a mother from Bilbao, located north in the Basque Country. About his studies he says: "I have a very international career, first in Spain I did the baccalaureate, then I studied a year of High School in the United States (there I lived with an American family) and later I studied the industrial engineering career with a specialty in energy in Spain and France".
His professional experience began with a Spanish electricity company specialized in renewable energies, Iberdrola, where he remained for 6 years focused on issues of energy efficiency, solar thermal generation plants, wind energy and combined cycles and cogeneration. "After working in the Business Development team, I made the decision to expand my business studies and did a 2-year MBA at Kellogg School of Management (Northwestern University) in Chicago, United States."
That moment gave Rita guidance to focus on the area of strategy and growth within the energy industry. During his MBA he worked with Siemens Management Consulting and then traveled to New York, where he worked for 5 years for Alcoa (Aluminium Company of America), developing growth strategies and new markets within the industry.
Your arrival at Johnson Controls
It was in 2018 when Rita began her journey at Johnson Controsl. She traveled from New York to Miami and her first position in the company was as Director of Strategy & Business Transformation for Latin America and a year later she was promoted as Executive Director with a role extended to the entire EMEALA region (Europe, Middle East, Africa, & Latin America)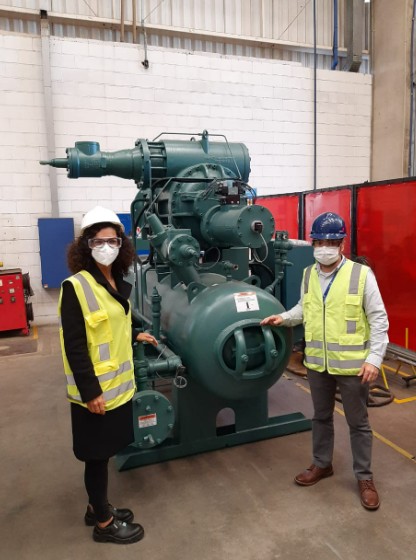 "My position evolved to connect the corporation's growth strategy with its execution in the regions, and I became Vice President, Strategy & Business Operations, EMEA & Latin America. This position was key to understanding the macroeconomic situation of such a broad region and to leading the company's growth."
Now as Vice President & General Manager, Building Solutions, Latin America, Rita comments: "I am very happy with this new position because, through my experience, I can lead an operation of about 6,000 people in a region with great growth potential and with a team of very dedicated people whom I admire."
ACR: How was your process of linking to this industry?
Rita Rodriguez: Since I started my professional life I had a lot of passion for renewable energies, I started with energy efficiency, then I moved to renewable energies and later to combined cycles, which involves the production of energy with gas and steam turbines. My dad is also an industrial engineer and he shared his teachings with me. In addition, I have always liked to be in the factories and understand the production processes, as well as go to visit wind turbine parks and solar panels.
For example, after the MBA I did internal consulting at Alcoa, where I spent a lot of time working in the factories. I spent more than a year in a factory in Iowa where aluminum coils were produced for the manufacture of the Ford F-150 pickup. It was a very enriching experience where I learned a lot about manufacturing. All this makes me enjoy this type of technological and manufacturing industries, and already entering Johnson Controls I have had the opportunity to know not only how our products are produced in different plants around the world, but to see how we bring all the integrated solutions to our customers with a complete vision, from the engineering perspective and the vision of strategy and commercial! It's amazing!
ACR: What are your personal challenges, your fears, and your next goals to meet?
Rita: I really like to learn, do different things, and above all face and solve challenges. My biggest fear is not being able to enjoy every moment because I live a life too fast and intense. In my personal goals is to maintain a good balance between the professional and the personal, because another of my defects is that I get very involved in my work and that demands a lot of energy, so I want to work on being able to maintain my peace and mental health.
ACR: What challenges do you face as a professional?
Rita: The professional challenge I have now is to align and motivate our more than 6,000 employees in the region to see the value of new technologies, be interested in revolutionizing the way we sell and serve the customer, and internalize the value of Johnson Controls' technological innovation and of being a company that sells digital technological solutions, services.
For that I must focus on setting the direction and see what the future is so that we all work and have in mind the same goal, from our technical team to our leadership team, we must have in our DNA that we are able to anticipate trends and support the mission of our customers and we are always helping them in all their needs.
ACR: What do you think are the reasons for your recognition in this market?
Rita: I have lived and worked in Europe and the United States, and now I work in the industry in Latin America. The knowledge acquired, the cultural openness and the experience has made me understand and be involved in a market like ours. Additionally, I am proud to be one of the women who is leading the industry, the region and above all to set an example for other women who can realize that in this industry we have great opportunities for growth and contribution to its development.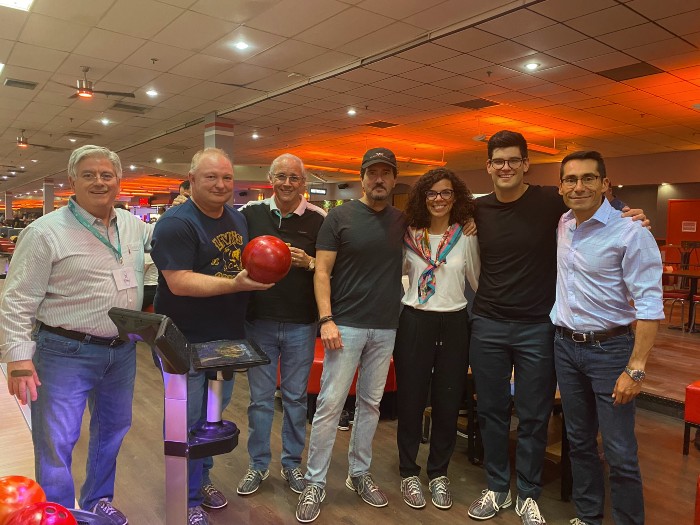 ACR: From your point of view, what has been the evolution of the industry in your country?
Rita: What has worked in the industry is that we are developing different technological solutions for the client, every time we are at the forefront looking for new cloud service solutions that allows us to give you more information, precision for the management of your operation and we always work very hand in hand with our customers, which makes us very close and helps us to accurately identify the ideal solutions.
Not only do we focus on selling a product, we are also interested in providing you with all the services you may require from then on. That makes the relationship with our customers constant and close, and that we go together in the evolution of the industry.
ACR: How do you see the future of this industry in Latin America?
Rita: The threats that we all have on a day-to-day basis, such as, for example, the very strong inflation and economic instability of each country have been reducing and delaying investment in large projects and this can be critical for our industry.
On the other hand, I can see that the client has evolved and now wants to understand much more the product and service you are delivering, wants to have more and more information, this means a great opportunity because it represents another space to be able to positively influence with our solutions in the Latin American market.
Likewise, this region has many opportunities to expand services that, for example, in Europe, are already there. In Latin America it is possible to impact with solutions focused on greener and more sustainable energies, also, there is the possibility of working with the client on how they can improve and coordinate their projects and processes.
ACR: Do you remember any anecdote from which you learned for your professional work and personal activity?
Rita: When I was at Iberdrola I worked on a project in Latvia. Before being there I was in Spain working all the time from the office and for this project I had to travel to Latvia for the start-up of a combined cycle thermal power plant. He worked directly in the plant, with the pressures of meeting delivery times, processes, the commitments we had with customers, etc. With all this I learned to work as a team, to take into account the whole process from design to commissioning and I learned to be very close with the client and work together.
On a personal level, it was the stage of my life when I did the MBA. This experience opened many doors for me, helped me to be a citizen of the world, meet many people, work globally, have a more open mind and now allows me to understand the industry globally.
A traveler and nature lover
Rita has traveled through more than 90 countries and that is one of her great passions, which combines it with her taste for being in contact with nature, enjoying diving, the mountains and skiing. He lives in Miami, next to the sea, where he takes the opportunity to go for a walk on the beach, ride a bicycle along the coast and kayak and sail. "During my travels I take the opportunity to dive, ski or climb the mountain. For example, this summer I want to do a trekking to see the Northern Lights in northern Europe. I always look for places in the world that can amaze me and enjoy them to the fullest with my family and friends."
His whole family is in Spain (dads and my brothers) and he remembers them because since his childhood the theme of travel has been marked.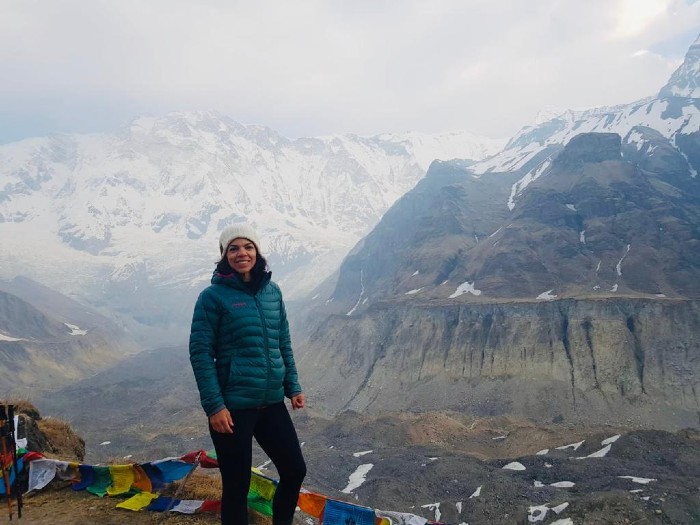 "When we were very young we went to the beach, we made trips around Spain, but then we have known different cultures and traditions, for example, Iran, Venezuela, Syria, Russia, among many others. All these trips, to this day, allow me to understand a little better the world and its people. That is precisely what I like most about myself, I feel that I am a person with a very open mind, I have a lot of empathy and I try to understand the position of others. I am very passionate, intense and energetic in what I do and although this is very important and has led me to take many projects forward, it also often plays against me and I must learn to slow down and listen more, concluded the Professional of the month.