Latin America. The Colombian cold storage company, Frigorífico Metropolitano (Frigometro), which has four facilities in that country, has been acquired by Emergent Cold Latin America (Emergent LatAm), which also bought Polo Logístico de Frío (PLF), a major player in Uruguay, where it plans to expand the facilities to more than double their current size.
Frigometro
The purchase of Frigometro (pictured) marks Emergent Cold LatAm's entry into Colombia and represents the first of many planned investments in this important food consumption and export market. It was confirmed that Frigometro's management team will continue in management in order to ensure business continuity and growth plans.
Founded in 1992 by entrepreneur Gonzalo Díaz, Frigometro operates more than 29,000 pallet positions in its top-quality warehouses, strategically located in Cartagena, Buga, Bucaramanga and Bogotá. Each of these facilities has room for expansion, of which an expansion of 4,000 pallets will start shortly in Bucaramanga, in addition to other projects already planned for this year.
These facilities supply major ports and metropolitan areas, allowing Frigometro to support the domestic distribution market and export activities. The company offers a wide range of storage and value-added services such as quick freeze and handling, and also operates the domestic transportation business.
Neal Rider, CEO of Emergent Cold LatAm: "I am extremely impressed by the strength of this management team, and the high quality of its assets. We are eager to continue investing in Colombia with the aim of accelerating the growth of Frigometro and our entire regional network. I also want to thank Gonzalo Díaz for the opportunity to move forward with this transaction, and for having built an exceptional company, recognized for its innovation and quality of service."
"We feel very fortunate that Emergent Cold LatAm enters Colombia with Frigometro. We are sure that it will be a great alliance to take refrigerated logistics in Colombia to another level," said Gonzalo Diaz.
Cold Logistics Pole
Founded in 2018 by Daniel Tugentman, PLF operates a single facility located approximately 30 kilometers from the Port of Montevideo, with extensive land for expansion. The company offers complete warehousing services, and value-added logistics services, including customs warehouses.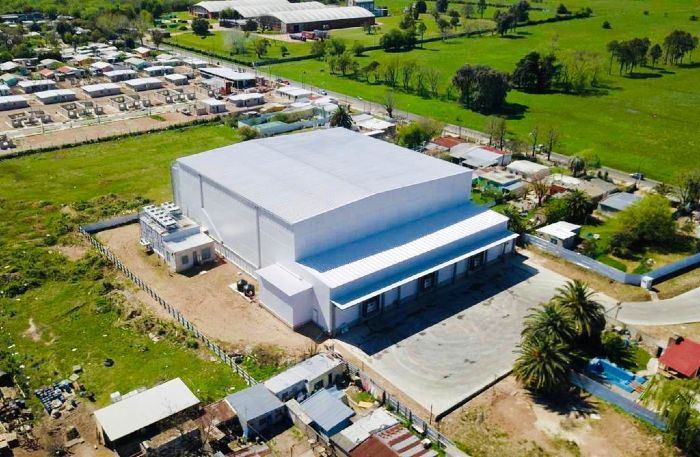 With the addition of PLF, Emergent now operates a total of 14 cold stores, with three other facilities under construction, across six countries. In particular, Uruguay is a key component in the investment strategy because of its importance in the global food trade.
"Our acquisition of Polo Logístico de Frío represents an exciting addition to our regional network. Uruguay is a growing export market of strategic importance for our customers. I am delighted to welcome Emergent LatAm to the management and team of Polo Logístico de Frío, and we are eager to advance our expansion plans. I also want to thank Daniel Tugentman for his vision in making Polo Logístico de Frío a market leader, and for his collaboration throughout this process," said Neal Rider.