Far beyond an issue limited to Eastern Europe, the Russian invasion causes consequences that also reach Latin America and strongly impact on import and export in many countries in this region.
By Rafael Rocha*
Regardless of its outcome, the Russian invasion of Ukraine will have far more profound consequences than might be expected from a conflict restricted to Eastern Europe, and will directly affect global supply chains. With a longer duration than was possible to foresee at its beginning, on February 24, the conflict has already caused a strong impact on the transport and logistics systems, which will face major changes in the coming months, as a result of the sanctions imposed on Russia. by most Western countries.
Despite the physical distance, Latin America is not free from the effects of war, starting with rising oil and gas prices, which automatically led to a rise in logistics costs around the world, mainly in transportation. Companies in this industry face tough times to pass on that extra cost to customers, leading to reduced margin and poor financial results.
At the same time, severe sanctions against Russia dramatically compromise import and export operations, and many scheduled shipments had to be postponed. A large number of products that should go to Russia are piling up in the port warehouses of exporting countries, such as Brazil and Chile, whose yards are full of connected containers. Since Russian airspace is closed, there is no room to send the cargo by such means. This simply means the absolute interruption of business with Russia, both ways.
As immediate results we can point to food shortages, such as wheat, and the increase in inflation caused by fuel prices, in a period in which the logistics and food industries are still recovering from the negative impacts of the covid-19 pandemic.
At the same time, there is a need to assess the medium- and long-term consequences of the decision of some large business groups to withdraw from their business in Russia. In navigation, for example, Maersk itself has announced the sale of its assets in this country.
Latin America
In Latin America there is reasonable concern, especially on the part of agro-exporting countries that rely heavily on Russian fertilizers and, at the same time, have registered a fall in exports to this country, which is a major buyer of agricultural and protein products. .
The biggest loss will clearly be incurred by Russia itself, which is increasingly isolated and marginalized in world trade, with no room to reverse the situation in the short term. There is expectation regarding China, another major importer of commodities and exporter of finished goods, which has not yet made clear its position towards Russia. The Chinese government's decision will certainly affect the flow of international trade.
In addition, we must remember that Ukraine provides, for example, half of the neon gas that is used worldwide to make chips and semiconductors. This country is also a large exporter of fertilizers and grains, such as corn, barley and wheat, and the disruption of such a supply has already led to an increase in food prices in international markets.
The Russian invasion provoked, at the same time, an unexpected wave of solidarity between the United States and European countries in the context of NATO, and greatly strengthened an alliance that seemed to play a secondary role in our globalized world. As such, there has been a new geopolitical component whose outcome still requires further analysis. Vladimir Putin's surprising decision to start a war and the Ukrainian reaction, even more surprising, have definitely changed international markets and the balance of power.

Analysts predict that, in the inevitable reordering that will take place globally, Western countries and companies will accelerate the reduction of dependence on Russia and seek regional solutions to maintain the flow of marketing. We, from Emergent Cold LatAm, observe with apprehension the escalation of this irrational conflict and we prepare ourselves as best as possible to meet the needs of customers in the region, being supportive in confronting common problems and believing that, based on our determination and work ethic. , we will overcome this challenge.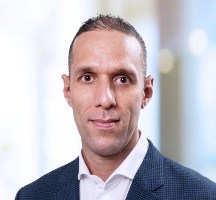 * Rafael Rocha is the Vice President of Emergent Cold Latin America.