International. Among the novelties that Guil will present at the show, are new lifts equipped with an automatic system, which allows sections to be lowered without the need to add any weight.
This year, the Spanish firm reaches its first four decades of business activity with a portfolio that includes more than 30 models of freight elevators and accessories for the HVAC industry.
"40 years represents a long journey of time, but it has been short for us because they have been full of projects, innovative ideas, new lines of business, activities, fairs, collaborations and very good friendships," says its CEO, Eduardo Hinarejos.
Solution Portfolio
Guil machines allow you to work on uneven floors, as their bases incorporate leveling spindles or telescopic legs for a perfect vertical adjustment of the lift on all types of surfaces. They can also work flush with the wall and in tight spaces, lifting a wide range of devices and being able to be transported in small vehicles.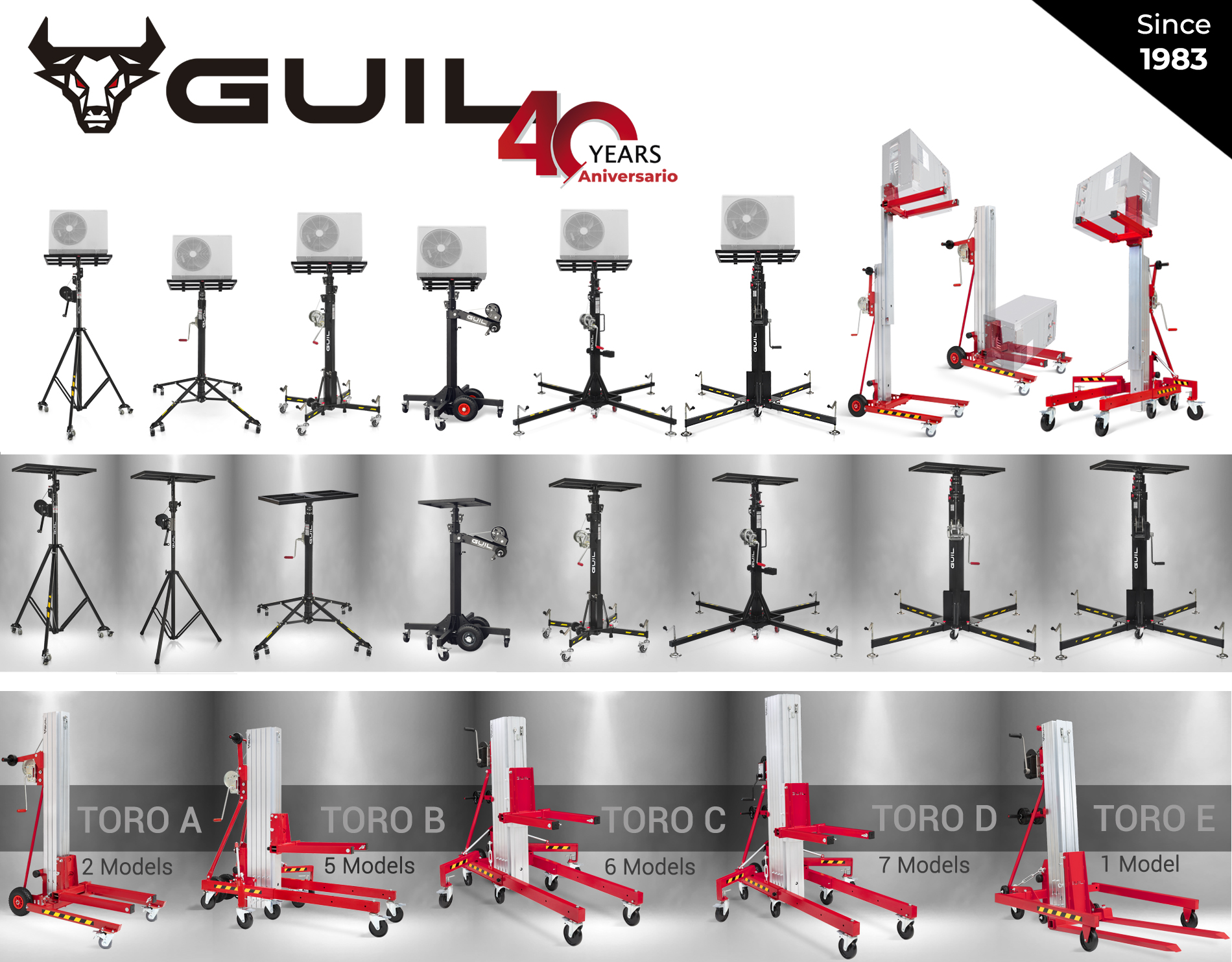 At the C&R International Show, the brand will present a new version of the compact design ELC-720/I lift, with a load capacity of up to 125 kilos, at a maximum height of 3.50 meters and a folded height of only 1.35 meters. According to Eduardo Hinarejos, this is one of the most demanded models, thanks to the fact that it goes down without the need for loading, has a very compact design, has an adjustable leg for perfect leveling and has an unbeatable quality-price ratio.
Another novelty is the ELC-725 top-loading lift, a tool intended for installers of air conditioning, ventilation and similar equipment (as well as for other sectors). The ELC-725 has a compact base of 40 x 55 centimeters and a low retracted height of 1.32 meters that can lift weights of up to 125 kilos at a height of four meters.