Mexico. If you have not yet applied for the CALA Award for Best HVAC/R Installation , you can do so until June 10.  This recognition was known as the "Clima Latino" contest.
For this 2023, the CALA AWARDS present the award for the Best HVAC/R Installation in Latin America, recognizing the most outstanding projects and installations of air conditioning and / or refrigeration systems in Latin America during the last year (2021-2022).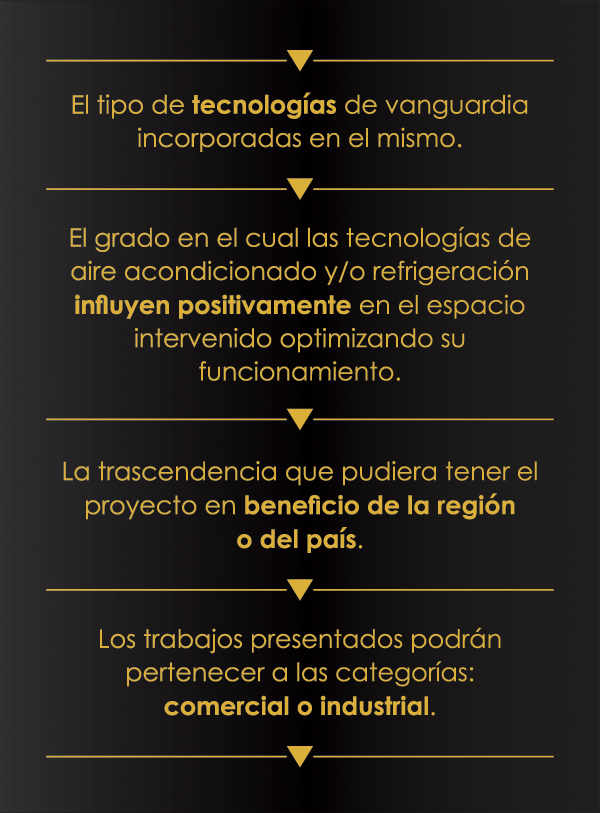 The winning project of the CALA AWARDS AWARD Best HVAC/R Installation will be chosen among the four finalists through virtual voting, which will be held between June 24 and July 20, 2023, through the websites of ACR LATINOAMÉRICA magazine and Refriaméricas.
To apply for a project to the CALA AWARDS Best HVAC/R Installation, the following steps must be followed:
The application of projects will only be through the website www.refriamericas.com
Record a video of maximum 3 minutes explaining and showing all the details of the installation. The video must be uploaded to Youtube.
Fill out the application form
Send three to four high-resolution photographs of the submitted project to the email: [email protected]
The deadline for project applications is June 10 at 5:00 p.m., Mexico time.