Mexico. As "an emblematic milestone in the history of its technical achievements" JWA Refrigeración describes the project to install an air conditioning system at the Los Cabos International Convention Center (CIC), carried out by the company a few years ago, on the occasion of a G20 meeting.
In just three months, the Mexican company executed the installation of a complex air conditioning system, integrating 180 equipment, including central units and high-capacity handlers, with a careful arrangement of water, air, temperature and humidity control systems, as well as energy saving strategies.
In addition to demanding deadlines, the location of the project in the municipality of Los Cabos, Baja California, meant that the installation had to be carried out under extreme weather conditions.
"The complexity of the air conditioning system, together with the precise synchronization between the equipment and the installation logistics, underlines our technical prowess and adaptability in a project like this, of great importance for the HVAC industry," says Fabián Díaz, of JWA Refrigeración.
The company also said it worked together with ICA and the state government to "build a state-of-the-art technological infrastructure with a meticulous focus on quality."
Business career
The air conditioning of CIC Los Cabos is just one of the many projects in which JWA Refrigeración has intervened during its more than 37 years of existence.
Notable examples of his work are Galerías Monterrey, Liverpool Tepeyac, Suburbia Centella, Liverpool Hermosillo and Galerías Mazatlán. In addition, it has intervened in the construction of cultural centers, museums, hotels and factories. In each of these works, the company has addressed technical challenges of varying scale, with satisfactory results.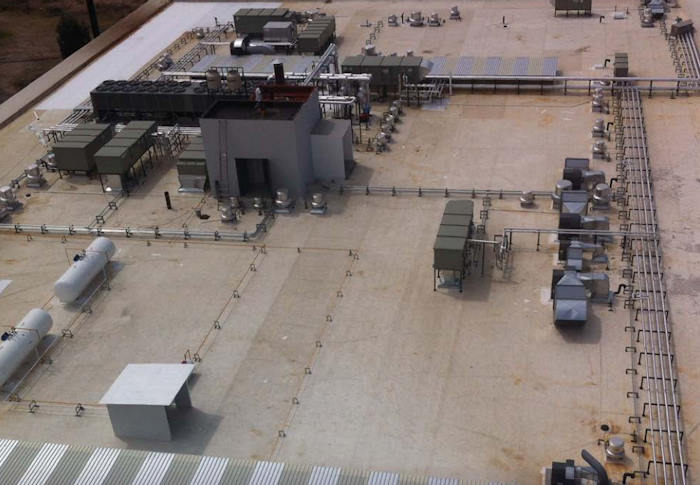 However, the company highlights that the HVAC market is in constant evolution, thanks to the growing demand for energy efficiency, the shortage of skilled labor and the need to adapt to regulatory changes.
"JWA Refrigeración is prepared to face the current and future challenges of the HVAC sector in Mexico. These are challenges that the company addresses with a combination of deep-rooted expertise and forward-thinking, as a formula for lasting success and lasting impact in the industry," concludes Díaz.