Relevant considerations about the key points of installation, maintenance and use of Rooftop systems. In addition to the future prospects of its market, from the voice of industry connoisseurs.
By: Iris Montoya
A Rooftop is an air conditioning equipment of compact dimensions. A device of "direct expansion that serves to air condition and ventilate an enclosed interior space", according to the manufacturer Systemair.
Now, its main feature is that it can cool and heat within the same unit, offering a general air conditioning and stable pressure level.
This means that they are not recommended in spaces that require zoning, because it does not allow a variable load.
In its advantages it stands out that they are silent, light and compact devices, which can be joined to form packages, usually installed on the ceiling, hence its name.
This implies that, in the event of damage to a unit, it can be easily removed and replaced, without affecting the functioning of the others or making people uncomfortable.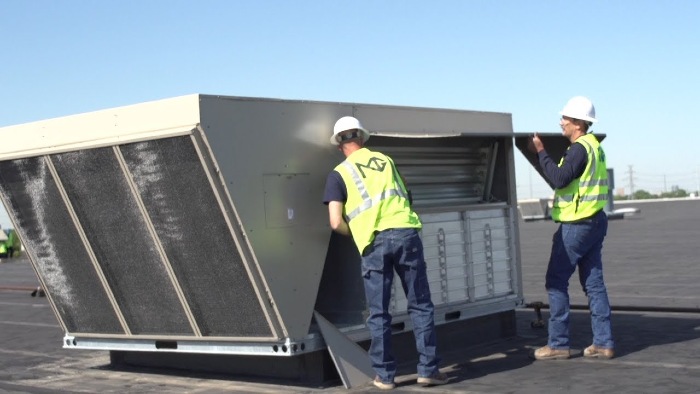 According to Fricom, these equipment can be classified into:
'Compact air conditioner' (PAC), which supplies only cooling, or heat cooling, where the heat source is an electrical resistance coil
'Year-round air conditioner' (YAC), a compact device with a gas heating section, which offers both cooling and heating
'Heat pump' (HP), a unit that has a mechanical cooling cycle inside capable of cooling and offering reverse cycle heating
'Discharge air', this equipment discharges the feed and return air, vertically and horizontally.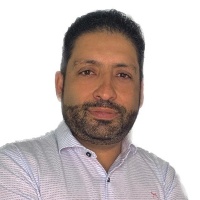 The ideal applications for this air conditioning solution are in the retail sector or large DIY stores, according to Gabriel Alberto Jiménez, CEO at HVAC Consulting SAS and expert consultant.
"One of our big customers is a retail chain and their preference for these systems is very marked. Convenience when it comes to assembly and maintenance is still predominant over other options that may be more convenient energetically. Because for this type of application the reliability translates into no damage and that they can be solved very easily if they occur".
However, this does not mean that another factor to consider, when acquiring a Rooftop, is energy.
"Rooftops on the market in general comply with the ASHRAE 90.1 standard and have good efficiency performance. The latest releases, moreover, have better performance with various types of options such as variable coolant circuits, heat recovery, automatic dampers for free cooling and / or ventilation on demand and ECM motors in evaporator, to name a few. "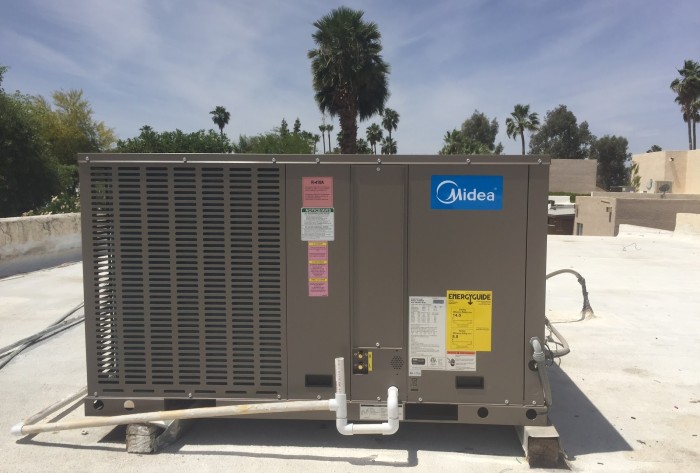 Correct installation of Rooftop systems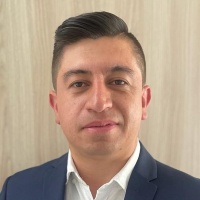 Ricardo Moreno, HVAC Commercial Engineer at Oldach, believes that, at the time of installation, "a correct calculation and sizing of the capacity required of the equipment will be the fundamental basis to avoid complications. This includes the correct sizing of the air ducts and insulation required, an electrical system available at the correct phases and voltages of the equipment. In addition to the measurement of current peaks, to avoid inconveniences when starting the equipment such as the rise of electrical voltage and overheating of components".
For the engineer, the correct installation of the equipment contemplates a good anchorage that avoids excessive vibrations.
In that sense, Marvin Daliolio, Product Specialist for Latin America at Trane Technologies, also agrees on the importance of the installation being on a well-leveled base and a good duct design, considering the flow rates and static pressure of the equipment.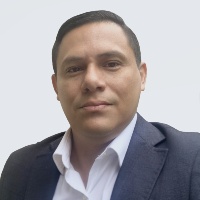 He even warns that, as "the rooftop equipment is already completely assembled from the factory so its main failures in the installation are due to problems related to the quality of electrical energy and the designs of the ducts, working on these two points will avoid most of the problems".
On the other hand, Eng. Gabriel (consultant) includes the consideration of aspects that are not usually on the checklist, such as verifying the capacity of the site where it will be installed and availability of adequate cranes. "They are equipment of great volume and weight, so it must be confirmed very well that the cover is suitable for the weight of the equipment, that the discharges are not being crossed with beams."
Zone with Rooftop, yes or no?
If we take into account that Rooftop systems are ideal to generate cold or heat uniformly, we can understand their widespread use inside homes, warehouses, manufacturing plants, pavilions and large commercial areas. Additionally, we will realize that they should not be used in hospitals and, in the same way, they are not convenient for the thermal needs of the multiple rooms of a hotel, to give two examples.
However, Rogelio Guzman, Sales Engineer at Lennox Global, says there is a way to use zoning in these systems. Obviously not for the specialized performance in temperature and pressure that health centers need, but for other types of projects, such as office spaces.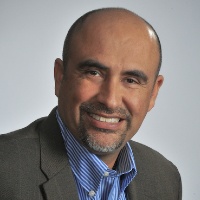 "If zoning is used, the project has to consider VAV boxes per zone and, on some occasions, pressure sensors and additional Bypass ductwork. Although there is not always space available for this."
So, it is worth evaluating in each project if the ideal solution is to zone the pre-existing Rooftop (if applicable), install a new Rooftop with zoning or install a different system. As Rogelio mentions, "there are VRF systems on the market that give each area control over its air conditioning, without the need to install ductwork, only pipes."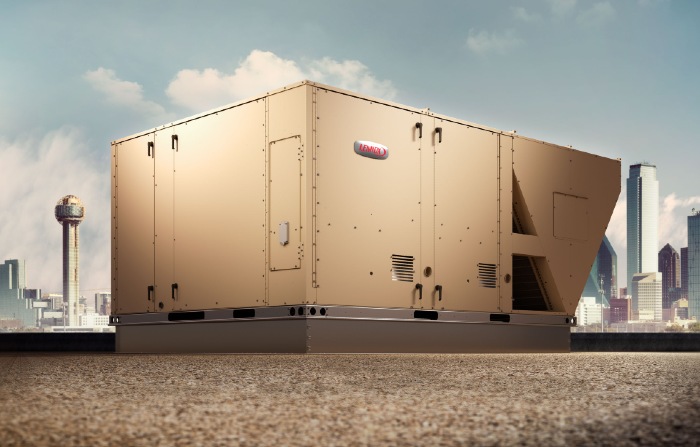 Gabriel Jiménez warns that the idea of installing these systems can be discarded when "the building or premises do not lend itself to this type of equipment, if you do not have a conditioned roof and / or very long distances and very large spaces are required to carry ducts".
For him, another factor at play in the installation decision is the environmental, since in the coastal areas there is an affectation to the equipment by salinity. "Although there are equipment with protections for these climates, usually a commercial equipment deteriorates quickly. Then we must enter a new level of equipment that has a higher cost than conventional equipment, because they have a more robust construction and better protections."
Maintenance of Rooftop units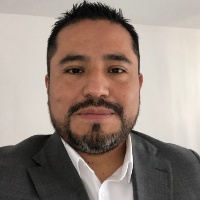 Jorge Hernández, director of the Daikin training center, explains that "the main thing before intervening a machine of this type, which operates with voltage (high or low) is to deenergize. Once this is done, you can proceed to intervene, remove covers or open cabinets, a precautionary measure, both for the electrical charge and for preventing the parts where there is movement from generating damage to the technician who is in charge. "
Delving into the step by step, Ricardo (Oldach) explains that the maintenance of this equipment is mainly composed of cleaning the condensing coils, changing filters, greasing and lubricating the bearings of the ventilation system. Process in which the verification of high and low pressures is included, addition of refrigerant if required, cleaning of the internal elements to avoid pollution affecting normal operation, concluding with an adjustment of the electrical systems and the cooling system.
Complementing the above, Marvin (Trane Technologies) expresses that the entire unit, both external and internal, must be washed. "Coils, both in the evaporator and condenser, should be washed with an alkaline solution to prevent damage."
Faced with this whole process, the Trane specialist emphasizes that its frequency and cost will depend on the device and the application that is given to it. "If it is a 24/7 use equipment the maintenance should be quarterly or a little more often and you should have a good filtration system. Its cost will depend on the size of the unit, there are small teams of 2 Tons of economic maintenance, there are also units of 100 Tons that require a greater investment."
Although, another consideration of Jorge (Daikin) is that "if we talk about packages with inverter technology, which is the novelty in the market, the labor or technician must have some ability to handle electronics, in case you need a routine check. Everything that has to do with diagnostics in packages with this technology becomes more specialized, but usually in maintenance issues it is limited to a cleaning issue, paying attention to the heat exchanger that is exposed to the outside."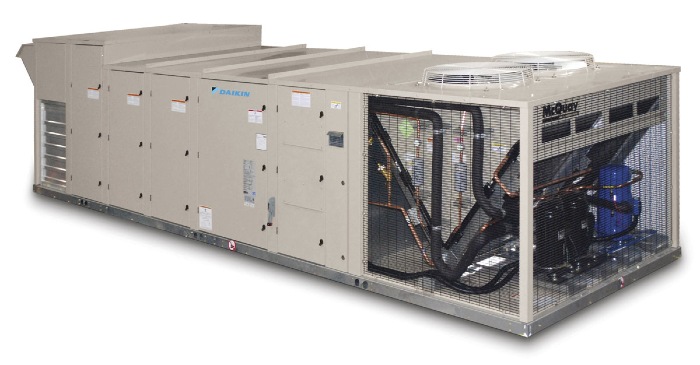 And remember that the cleaning process is done almost exclusively with water. Only in cases where there is a long time without such a revision (about 1 year) or embedding of external material, the use of some organic cleaning product would be needed. For electronic cards, isopropyl alcohol would be used, which cleans and evaporates at the same time.
Rooftop Market Trends
Ricardo told us that "currently in Oldach rooftop systems are in high demand by chain stores and supermarkets. However, the industry continues to migrate towards variable refrigerant systems."
For consultant Gabriel, this is a market that continues to grow. "It is a plug and play solution aligned with what many projects require. The quality of a complete equipment made in the factory with a good production line and with specially trained personnel, is a machinery designed to achieve very good finishes, so the possibility of errors is minimized."
Faced with trends, "without a doubt the use of Inverter compressors in Rooftops are a good example of the new that is implemented in the equipment, in addition to the multiple accessories that can be placed, such as pressure sensors, Bacnet communication, filtration system and UV lights, to name a few," said Marvin (Trane Technologies), for whom these devices represent an important part in the light commercial market.
In this line of ideas, Jorge (Daikin) affirms that in most of the equipment currently it is sought to add components that allow reducing electricity consumption. "At a commercial and industrial level, this type of packages have inverter or full inverter systems, inverter technology in compressors and fans, it greatly reduces consumption. In addition, innovations created in recent years, such as increased capabilities and control become friendlier, from integrations with controls that allow devices to be monitored remotely. Then another trend that comes is to focus on new refrigerants."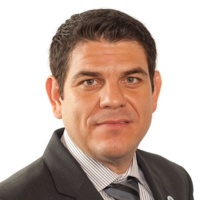 According to Alejandro Miranda Vega, Portfolio HVAC Manager for Latin America at Johnson Controls, these improvements mean that "before going up to the roof you can see on your mobile device or pc the repair and maintenance needs of the equipment, with this you can be prepared with the right tools and give a solution more agilely, which is an important time saving for the end user". In a global way, he pointed out that the main novelties come in construction, types of refrigerant, energy efficiencies and connectivity.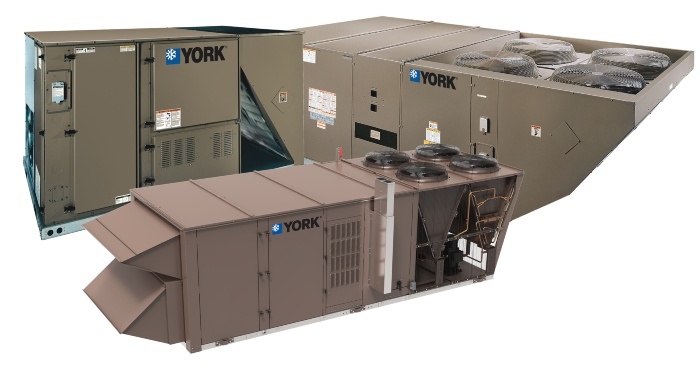 To this list of novelties, Rogelio (Lennox Global) added variable speed condenser motors, variable evaporator motors and new electronics for their correct operation. He added that although these systems have increased their sales, because they are recognized in their functionality by customers, these equipment, along with other HVAC devices face a significant challenge, in the face of future purchases for changes and new sales.
"We have to make it very clear that this technology is designed to save energy, they will probably need to invest more at the beginning of the project, but the final savings will be greater. Moreover, this extra cost could be compensated in a very short time. And most importantly, it will do its bit to combat energy waste and help limit climate change."
Finally, Alejandro (Johnson Controls) pointed out an issue that worries him, facing the future of the HVAC industry. "In various places, such as hospitals, restaurants and even in bathrooms, you see installed wall or High Wall solutions, it is worrying because it is not the application of such equipment. Air filtration is an especially sensitive topic today, but it cannot be properly achieved. So, currently, the demand for Rooftop equipment is suffering. This is due both to a search for savings, and to a technical ignorance, but it entails problems for the comfort and health of people. To this we must add that, in construction projects, the architectural part is not knowing how to advise HVAC experts, because they design without taking into account the spaces for air conditioning systems".