The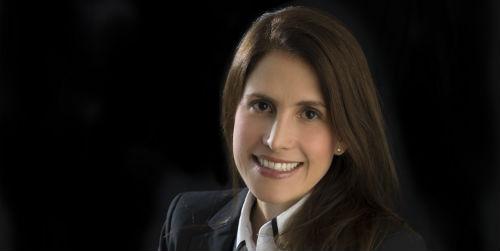 professional of the month for this edition represents the Colombian market, it is Yohana Alzamora, general manager of Serviparamo.
by Duván Chaverra Agudelo
Within a guild in which the male gender has the greatest participation, having the opportunity to meet successful women will always generate a different, fresh, pleasant and exemplary feeling so that many more female professionals are encouraged to belong to the guild.
Yohana Alzamora already has 19 years of experience in the industry as general manager of Servipáramo, a renowned Colombian company specialized in the distribution and realization of HVAC projects in several Latin American countries.
This experience has allowed the executive to achieve a professional vision of the behavior of our sector today, on which the advances in energy efficiency and the development of new technologies stand out.
Regarding the evolution of the market, the professional commented that "the new regulations that the government has implemented have been fundamental to promote the development and application of new technologies for energy saving and efficiency. The climate changes that affect the region have awakened the use of renewable energies in a conscious and symbiotic way between the environment and society. Our market has expanded in the region, therefore we find a great opportunity to continue growing and consolidating. The solutions we offer today are based on conscientious work with each of our strategic allies and the hand of a trained and committed human team".
Another highlight that our guest mentioned has to do with her vision of the industry in the future, on which she emphasizes the constant updating and renewal of processes, operations and training.
"The threat we face in Latin America is the slowdown of our economies, we have to re-invent ourselves as a region in order to have more stable and guaranteed growth. Also, technological innovations in our industry have contributed significantly to our ability to offer more diversity of products and have led us to specialize and thus be more competitive. Latin America is a region full of possibilities and opportunities, despite the fact that we are sometimes told otherwise."
The professional
As General Manager of Serviparamo, Yohana has been recognized as an exemplary, visionary and successful leader in her work to position her company in the place she currently occupies within the guild, a job that was earned over the years and the results. Their concern for environmental impact is also another important feature for their recognition.
"We are committed to minimizing the environmental impact through the use of materials and systems that contribute to environmental sustainability, energy-efficient equipment with refrigerants without ozone depletion potential and with low incidence in global warming. Our passion for serving and our desire to leave a mark on every job we do is also part of our work experience at the company," explained our Professional.
And as every leader has goals and challenges to overcome, which are the engine to continue actively in an industry as specialized as air conditioning: "The permanent challenge is to be able to be a better co-equiper, allow them to develop and grow as individuals and as members of the team. I always have the opportunity to learn from each of them, and I hope to continue growing by their side. Today's world forces us to constantly train ourselves to be at the forefront and to be able to offer our customers the innovations of our industry."
Another of the remains of our guest is "to lead our team to fulfill their professional and personal goals, as well as to continue giving the opportunity to people who wish to work with us. Our growth and stability is important for all of us who work in the company, but we also dream of continuing to offer the possibility to many more to be able to link to our company project as a development of our community".
And it also has its personal purposes: "My personal goals are to overcome my weaknesses day by day, to be able to be a more empathetic human being, to be able to perfect myself in the art of being a mother and a good wife and to give my brothers the best of me."
Because of this enthusiasm and continuous desire to improve, many wonder how our Professional's interest in the industry was born. Well, everything is owed to her by her father Don Manuel Alzamora López, who from a very young age instilled in her the principles and values of the company by continuing the legacy of Don Hugo Armella Munch as founder of Industrias Páramo. "Without a doubt, my father has been my great mentor and a co-worker who has taught me day by day the principles and values on which our company is based."
Your inspiration
Barranquillera, business administrator, married and with a 5-year-old son, Yohana is one of those people who have her family as the necessary support to fight every day to be better at what she does, and she never forgets. "Every day is an adventure. I only remember the moments lived next to the grandfather, my father, my sister Michelle, who has been a very valuable support, and each of my co-workers who inspire me day by day. Without them nothing would have been achieved, Serviparamo is the result of a seed planted with passion for three generations, which in the hands of my father has borne a wonderful fruit and with the support of my sister and the whole team we hope to continue multiplying".