International. According to a text written by Ricardo Parada, Vaisala's sales applications engineer, museums and libraries house valuable objects, which must be kept in controlled temperature and humidity conditions.
According to Parada the "paintings, books, collections, archives are goods of great historical and economic value, which react to changes in temperature and humidity, especially if they are made of organic matter. A work in an old building or in a very humid space, in a short time, will show signs of deterioration, caused by microorganisms, bacteria, fungi and insects."
Hence, the expert concludes that visitors to these spaces do not usually notice the technology necessary "to keep the collections intact and durable over the years", but this does not detract from its importance, because maintaining these optimal conditions depends on the 'preventive conservation' of the works, which is what helps these objects of countless value to remain in time.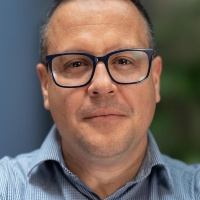 "The importance of preserving manuscripts, books, great universal masterpieces, among other objects, lies in the construction of a culture and in the moment in time that the pieces represent, so it is common to use special glasses to keep them protected, often anti-reflective lamps, with minimal ultraviolet radiation, among other devices to keep them away from dust and elements that could degrade them. "
Parada explains that this is why air treatment systems are designed, which make wind circulation help maintain constant temperature and relative humidity levels.
"Oscillations in the measurement of these parameters (relative humidity and temperature) can cause wooden frames, for example, to contract and expand, causing deformations."
Another relevant factor, in the words of the expert, is when the works are in a place on loan, this implies special care, since the contractual conditions are meticulously detailed, "such as the specifications to keep them in an environment with a humidity level of 50% +/- 5 and a temperature of 20 ° C +/- 2, even more so when the measuring devices and the number of devices vary from one art museum to another, in addition to the climatic conditions of each country."
In addition, "parameter control can be dedicated to the workplace, using Vaisala HMT333 temperature and humidity transmitters, usually when the object has a significant economic value, or to the environment, in order to compensate for fluctuations and keep all external agents that can act stable."
HVAC systems as allies
According to Ricardo Parada there are ways to measure parameters and stabilize environments from HVAC systems that can be used in libraries and museums, although these require prior records of ideal environmental conditions to guarantee the useful life of the collections. As well as taking into account that buildings, especially old ones, can contribute with their conditions of humidity and internal wind to the degradation of archives and works that it houses.
"The measurement of critical variables contributes to the mitigation of environmental quality and the architectural risk factor, keeping the causes of deterioration under control. Today, the technology available for control and monitoring includes portable and fixed measurement sensors, which can return data on relative humidity, temperature, CO2, among other parameters. In an HVAC system, these parameters automatically transfer information and feed the ventilation systems for efficient building management, improving the overall health of the building."
In this sense, the Vaisala engineer concluded, faced with the conservation needs of libraries and museums, that although the exhibition rooms are usually kept clean by the flow of visitors, attention should be paid to the other spaces, dedicated to the technical reserve, restoration or temporary storage of the works, because "they also need good maintenance and surveillance, for the conservation of the pieces".