Peru. Different technical trainings were held in the cities of Piura, Chiclayo and Trujillo, on November 8, 9 and 10, respectively, by Samsung and the commercial staff of Corporación Uezu SAC.
The attendees, including HVAC technicians and engineers, received free technical training, in addition to gifts given by Mr. Trelles, through a raffle among attendees in the three indicated cities.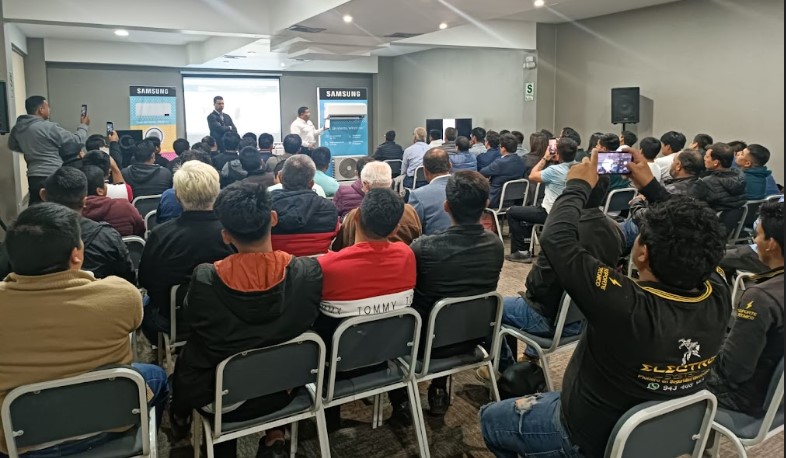 These events reinforce the knowledge of those who make up the HVAC market in Peru, as well as the commercial relations between the manufacturer Samsung, its Premium Partner Corporación Uezu SAC and the contractor clients of the industry.