United States. Munters announced the acquisition of Hygromedia LLC and Rotor Source Inc, expanding its portfolio of desiccant dehumidification technologies and opening an additional commercialization channel.
Hygromedia LLC is a manufacturer of desiccant dehumidification media, while Rotor Source Inc. is a supplier of rotors and cassettes to original equipment manufacturers (OEMs).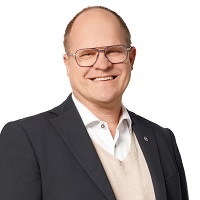 "The acquisitions are in line with Munters' strategy of strengthening its core business through organic and acquired growth. Hygromedia and Rotor Source are two important new pieces of the puzzle," says Klas Forsström, President and CEO of Munters.
The demand for precise temperature and humidity control provided by desiccant dehumidification technology has grown significantly and Munters continues to expand its offering to the market.
"We are excited to welcome Hygromedia and Rotor Source and their employees to Munters. With these acquisitions, we will be able to serve our customers even better with an additional go-to-market channel," says Henrik Teiwik, group vice president and president of AirTech's business area.
Hygromedia LLC specializes in components and supplies desiccant rotor manufacturers in the United States, Europe and Asia. Rotor Source Inc. provides desiccant dehumidification and energy recovery products to OEMs, primarily for HVAC systems. Customer segments include lithium-ion batteries, pharmaceuticals, electronics, food processing, aerospace, among others.
Both companies are located in Baton Rouge, Louisiana, USA, and together have about 30 employees. 2021 revenue was 11.5 MUSD (approx. 125 MSEK). The acquisitions will be added to AirTech's EBITA margin from the day of consolidation. The acquisition took place in November.