Costa Rica. A series of changes in its administrative leadership announced Grupo Clima, a holding company that includes, among other companies, Clima Ideal.
The company revealed that as of the last quarter of this year, Mr. Luis Max Acosta, founder of the group, will leave his duties as president of Clima Ideal, after 55 years at the helm of this company.
Now, the presidency is assumed by Max Alberto Acosta (left in the main image), eldest son of Luis Max Acosta, in a generational change that seeks to maintain the trajectory of the group without losing sight of the future.
"We will certainly uphold the ideals and values of our founder. With this we will attract new business opportunities and strategies that will allow us to remain leaders in the sector. We are very optimistic and predict that times full of positive things and great results are coming for our company, our customers and our country," said Max Alberto Acosta, president of Clima Ideal.
In addition, the board of directors of Clima Ideal has decided to have the support of Fausto Bejarano (right. in the main image), as its new CEO. With more than 35 years of experience as a corporate leader of multinational industrial companies in the Americas and Europe, Bejarano holds a master's degree in Mechanical Engineering from Stanford University and Executive Education from Kellogg School of Business.
The new leadership is complemented by engineer William Sanchez, in the Engineering and Project Sales Management, while engineer Chris Elizondo will assume leadership of the Business Development, Technical Service and North Pacific Branch unit.
From left to right: William Sanchez, Director of Engineering and Sales for Ideal Climate Projects; Alberto Jara, Manager of Refrimundo; Chris Elizondo, Business Development Leader, Technical Service and the North Pacific Branch of Clima Ideal, and Fausto Bejarano, CEO of Clima Ideal.
"These, without a doubt, are the most important management changes that Clima Ideal has had since its founding in 1967; which speaks clearly of the strong commitment that is being made for our companies to maintain their leadership and innovation in the local market," said Fausto Bejarano, new CEO of Clima Ideal.
Currently, Clima Ideal has more than 500 employees, who were not affected during the Covid 19 pandemic. Thanks to its continuous expansion plan, Clima Ideal maintains a constant recruitment process for positions such as: air conditioning technicians, engineers, foremen, administrative staff and operators. Those interested can send their information to the email: [email protected]
Winds of change
The generational renewal of Clima Ideal is accompanied by a change in its corporate identity. Brands that were used in the past for certain areas of the conglomerate will disappear definitively, to concentrate all their services under one umbrella: Ideal Climate.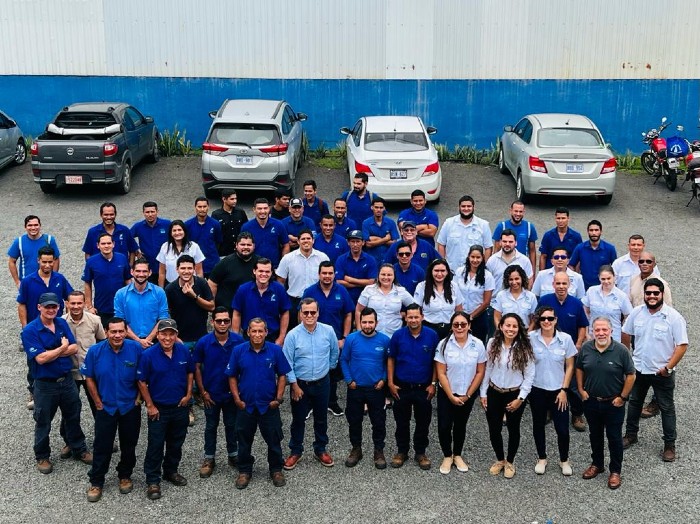 "We are very clear about the new direction we have undertaken, recognizing the successful foundations on which a young, agile and future-oriented company such as Clima Ideal is based. These important changes in the direction and strategy of the company are developed with two very clear objectives: to maintain excellence in customer service and to ensure technical excellence in the execution of projects," concluded Bejarano.