Hurst's biomass systems can reduce or even eliminate production energy costs and the need for expensive fossil fuels, such as diesel, gas and heavy oil.

by Hurts Boilers
In the Mexican town of Tequila, which is surrounded by agave plants, the process of making tequila is a long tradition.
Casa Herradura is a 140-year-old company that manufactures the most historic and renowned tequila in Mexico and still operates on the premises of its original nineteenth-century Hacienda in Amatitán, Jalisco.

Patrón Tequila is probably best known as the world's number one ultra-premium tequila. Herradura has built a large following in the spirits industry for its products, but what is not as well known are the efforts that Herradura and Patrón have put into sustainable manufacturing.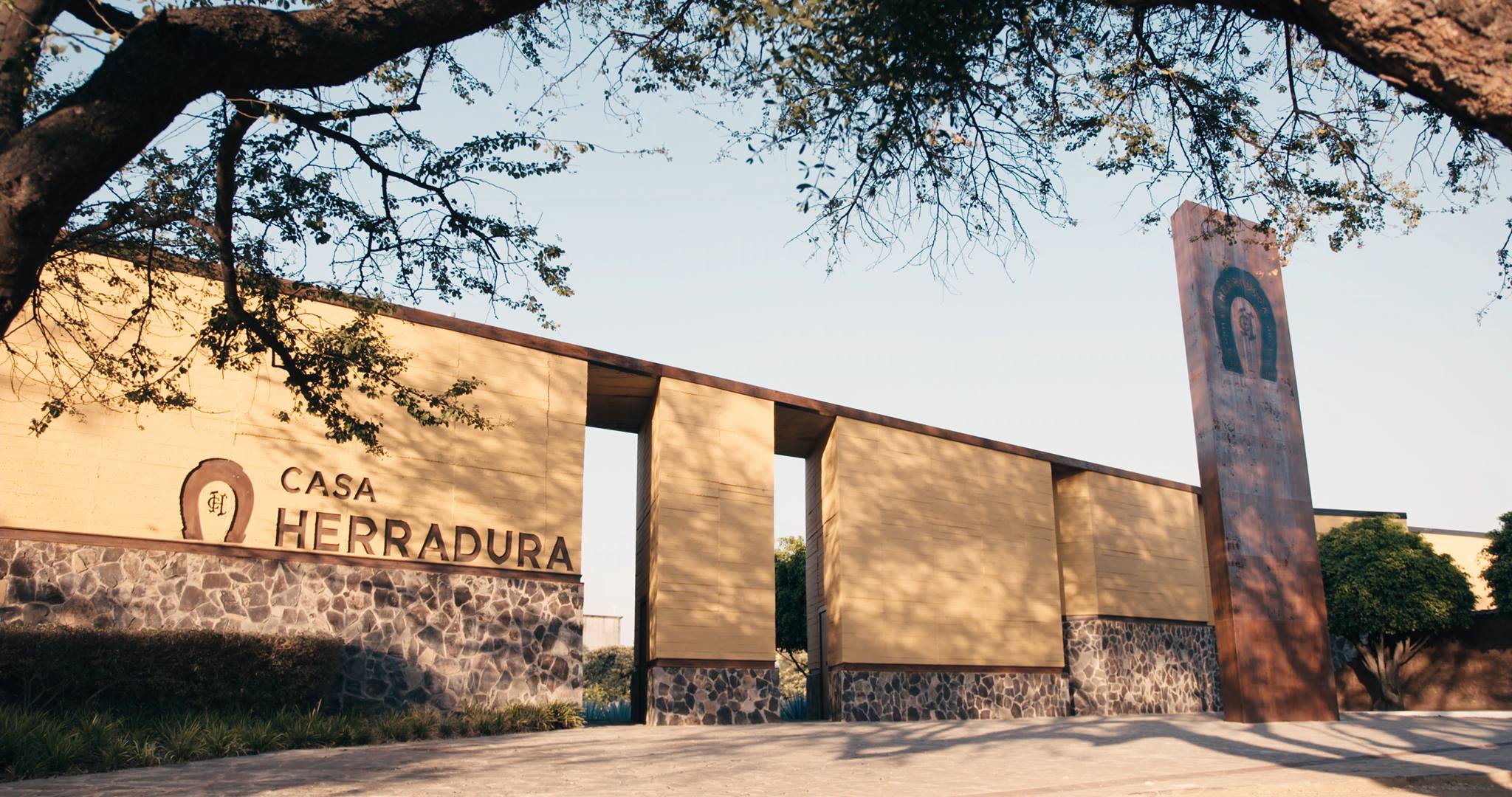 The blue agave cactus fields near the city are World Heritage Sites and Mexican law states that tequila can only be produced within these limited regions. Mexico also has the exclusive claim and international right to use the word "tequila," as the name of the blue agave distilled spirits they produce here.

However, agave fields in Mexico are declining rapidly due to pollution, lack of water and other factors. Forward-thinking companies are now beginning to take note of the importance of sustainability factors in tequila manufacturing. One such company is Casa Herradura. They have been working to make various aspects of their production as environmentally friendly as possible.

Patrón has installed the first reverse osmosis plant in Mexico. With the new process, it reduces by 70% the sewage waste generated in its manufacturing process. The liquid waste generates recycled water that is used for the cooling towers of the facilities, cleaning and irrigation of the gardens of the Hacienda.
In 2007, the company built a multimillion-dollar wastewater treatment plant to treat 100 percent of the water used in the production process. Tequila production requires a lot of water: for every gallon of tequila, there are 18 gallons of liquid waste. These wastes are so acidic that when released without treatment, they make the soil unsuitable for agriculture. In 2010, the company installed a second treatment plant that was used to treat all the water in its facilities. Filtered and treated water is now reused for irrigation of agave plants and lawns, reducing overall water use for the company.

Working in cooperation with Hurst Boiler and Calderas y Proyectos Ochoa S.A., Hurst's distributor for Mexico, Herradura began implementing a number of long-term sustainability projects.

Together they installed a waste-to-energy process that feeds a Hurst hybrid biomass steam boiler with biogas generated through a biological anaerobic reactor, as part of the wastewater treatment plant, or by burning organic agave waste produced through its production process. Through the combustion of this material, the boiler generates high temperatures that convert water into steam for the industrial process of distillery or cogeneration of energy. This innovative hybrid biomass boiler technology was developed in the USA by Hurst Boiler and Welding Co., Inc., and is also capable of remotely monitoring the system 24 hours a day from the Hurst plant in Coolidge, Georgia.
Along with the boiler, Hurst and Ochoa installed two Oilon burners capable of burning #6 and #2 oil, as well as organic biogas. This system now provides 12 percent of the energy used in the tequila production process. The 800 HP Hurst hybrid boiler was custom designed for the horseshoe manufacturing and disposal process. The unique configuration of the boiler equipment incorporates a mill, dryer and material conveyor, allowing them to seamlessly convert 81,000 tons of agave bagasse into process steam and more than 27,000 tons of compost, which can also be used in neighboring agave fields and nurseries.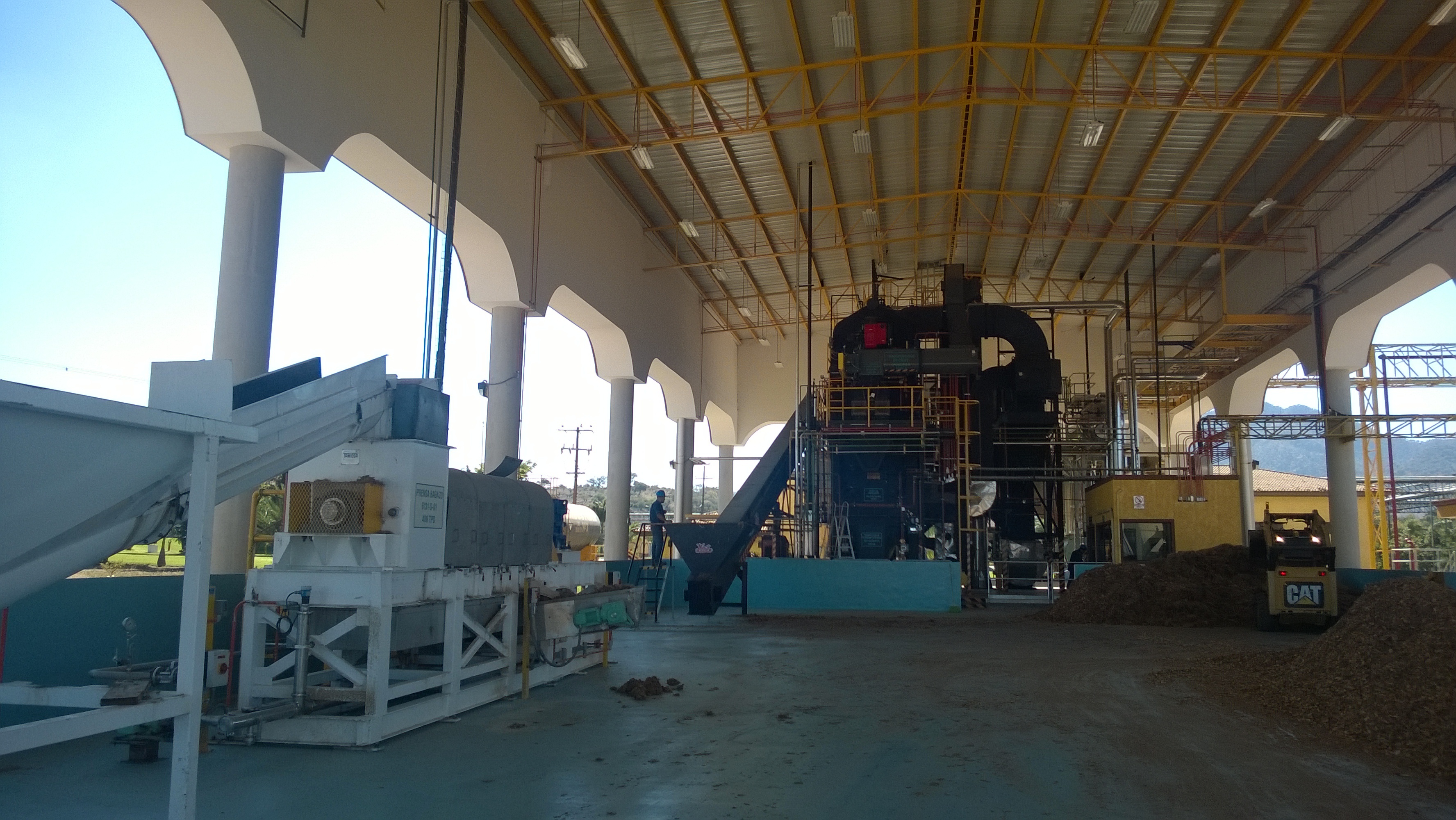 Casa Herradura has become a model in advancing clean energy manufacturing processes to ensure that agave bagasse and waste material from the process they generate during the agriculture and production process are separated, used and recycled. Best of all, Herradura has been able to achieve fuel savings of up to 70% when switching to biogas/biomass fuels, and has achieved its projected ROI of 13 months.

Hurst's biomass systems can reduce or even eliminate production energy costs and the need for expensive fossil fuels, such as diesel, gas and heavy oil.
Taking a sustainable shot
Take advantage of bagasse and agave waste to generate steam and produce Tequila.
Responsible consumption corresponds to responsible production.
Casa Herradura is implementing sustainable practices for the production of Tequila in the "Hacienda San José del Refugio" located in Amatitán Jalisco. There they made an investment of 3 million dollars to build a boiler that generates steam by burning agave bagasse and other waste such as corn cob.
"The steam is used for the tequila making process, it can be used to boil the agave or distill the juice of the agave," explained Randy MacCann, Director of Herradura.
From the boiler they obtain 35 thousand lbs / hr, enough to supply heat in certain stages of production and generate electricity to feed other processes, under the CFE cogeneration modality. In fact, in the water treatment plant they obtain biogas that is also used to produce steam.
In terms of tourism, Herradura has just completed a new reception area for visitors to the Tequila Express; They invested 44 million pesos. The buses will arrive at this reception and people will be able to prepare to start the tour of the factory, explained the director.

The family grows
Casa Herradura has recently launched a new Tequila, Herradura Ultra, a crystalline lens with which it will conquer the most demanding palate. It has a mild flavor, with a mixture of aged and extra aged clarified and agave, vanilla and wooden bouquet without losing the essence of the brand.
Also, on October 8, the third reserve of the 2014 limited collection was announced – Scotch Cask Finish Reposado, which calls for criticism of artisanal tequila.
Herradura exports 20% of its production to more than 100 countries.
Reflexes:
- $3 million was spent to buy a steam boiler
- 4.4 million pesos invested in new visitor area
- 80% of the production is for the National Market.
Casa Herradura is located in Amatitán, Jalisco, Mexico, is a factory dedicated to producing tequila, its main brands are the following:
*Horseshoe
*Jimador
*Antique horseshoe
*Supreme Selection
*New mix
Lucre
Large fuel savings have begun to be generated with the Biomass Boiler because it generated a greater steam flow than the previous smaller diesel boiler. Burning their own waste and other types of biomass. The "waste" of bagasse that comes from the boiling, drying and grinding of the agave for the elaboration of tequila is burned, so now its waste is a source of energy and before they had to spend many resources for their disposal.
Operation of the hybrid system
Previous operation: It had a firetube boiler to generate steam using oil as fuel (fossil fuel and generates pollution in its processing) three boilers of 800 BHP and one Biogas boiler of 800.
A presentation was made to Herradura of the Hurst Hybrid Boilers fed with biomass, sustainable fuel: Agave bagasse (own operation), Wood chips, Cardboard, Waste paper, Broken pallets, corn cob, nutshell.
The proposal: ROI=13 Months
Boilers and Ochoa Projects
Special 3-step stainless steel dryer incorporated into the boiler design to smoothly process and feed the hybrid boiler. The waste agave is first ground, then dried and burned the waste agave.