North America. The novelty of the Embraco company, the Generation X compressors, promise to increase the cooling capacity, but also reduce energy consumption, with applicability in a wide variety of commercial applications.
These devices, refrigeration technology for the residential and commercial cold chain, will initially only be available for the U.S., Mexico and Canada. With a line that has four of the product families, where the references are located: EMX, NEX, NTX and NJX.
It should be noted that Embraco, with the help of the Nidec Global Appliance brand (responsible for Embraco's commercial product portfolio in the North American region) launched this new generation of compressors, seeking to improve the offer in the market, as these products have higher levels of energy efficiency, greater cooling capacity and have been designed for the use of natural refrigerant (R290).
Michel Moreira, Sales Director of Nidec Global Appliance, commented: "This is part of our strategy to continue to invest in future-proof solutions, while always maintaining our legacy products for existing refrigerants."
However, because Generation X compressors are energy efficient, they help manufacturers of commercial refrigeration equipment to comply with industry energy efficiency regulations. All with the exception of EMX-HST, due to size limitations.
On the other hand, this family of products can handle higher loads of flammable refrigerant, offering from 150g to 500g in open cabinets and 300g in closed ones. This would enable the adoption of R290 products in larger commercial refrigeration applications.
Variety and uses of Generation X
The EMX HST is the third generation of the EM compressor platform, This product family serves for applications that require a robust compressor, capable of starting in situations of high thermal load, such as constant door opening and frequent product recharging. This feature makes it reliable in applications such as bottle coolers, beer dispensers, under counters and professional kitchen scope freezers. The EMX has a displacement range of 4cc to 9.5cc.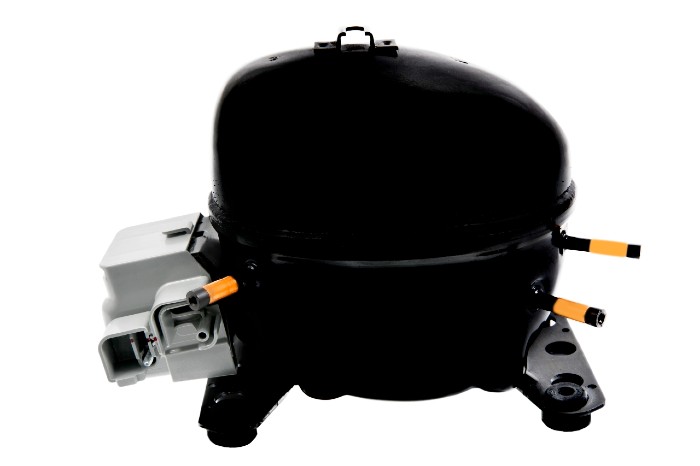 NEX is the fourth generation of the NE family, known for its high robustness and low noise level, which now presents a significant improvement in energy efficiency, up to 10% in low temperature applications. It also includes greater cooling capacity, with the extension of its maximum displacement from 18.7 cc to 21cc. This is a suitable solution for applications such as display cases, ice machines, professional kitchen refrigerators, beverage coolers and quick coolers.
For its part, the NTX is the new generation of the NT series, developed to respond to the growing demand for high energy efficiency and lower noise levels in high-capacity refrigeration compressors for commercial refrigeration equipment. The increase in maximum displacement went from 27.8 cc to 33 cc (an increase of 18%). The NTX has been developed for applications such as multi-story Reach-Ins and ice machines.
Finally, there is the NJX, the new expanded generation of the NJ series, which now reaches up to 2 hp in a single-piston compressor, a solution for retail food applications. The increase in maximum displacement, compared to the previous platform, has been from 34 cc to 38 cc (increase of 11.7%). This product stands out for its high efficiency and low noise level, with a compact design.