International. "Special and memorable" were the words with which the directors of the Lennox company described the event held recently in Dallas city.
For three days, the Embassy Suites by Hilton Dallas Frisco Hotel & Convention Center became the epicenter of the company, thanks to the simultaneous presence of the Lennox Commercial and Lennox Global teams, as well as Premier Circle distributors from Latin America and the Caribbean.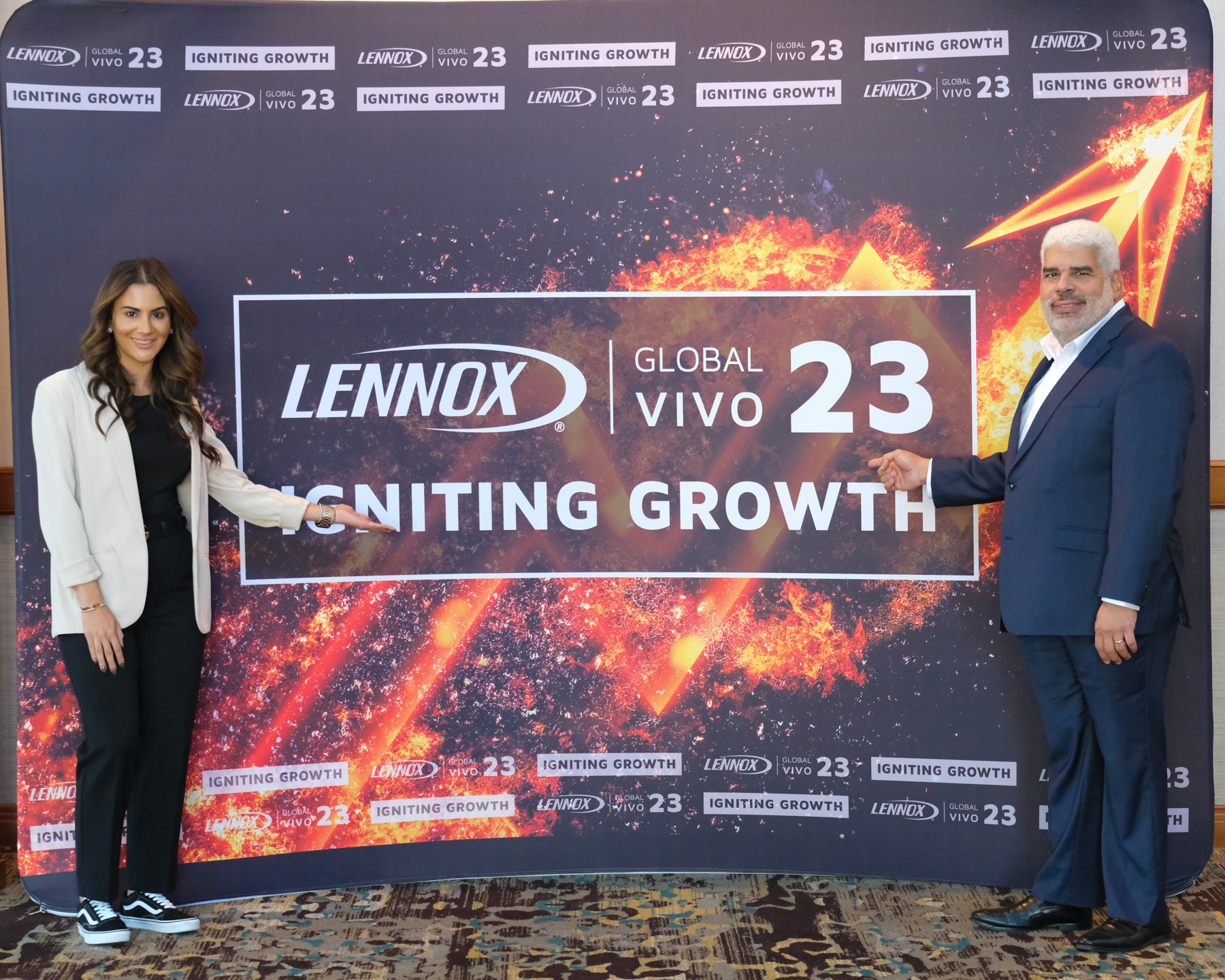 In this way, Lennox Global VIVO 2023 was an opportunity to share growth ideas and participate in different presentations about the product portfolio and the market, as well as becoming the stage to reward and celebrate customer achievements.
"We want to congratulate all the winners again! Their dedication, performance, and commitment have contributed to the success of our company. It is a privilege to have them as business partners, and we hope to continue reaping successes together," the company said in an official statement.
Sales Excellence Awards Mexico
Vex Imports: Platinum.
T&P Refrigeration: Gold.
Refrigeración Lozano: Silver.
Bohn from Mexico: Bronze.
Sales Excellence Awards Puerto Rico and Dominican Republic
Unirefri SRL: Platinum.
Refricentro Rubiera SRL: Gold.
ACE Refrigeration: Silver.
Inaire: Bronze.
Sales Excellence Awards Central America
Airesistemas S.A.: Platinum.
Distribuidora Granada: Gold.
Unirefri: Silver.
Ayre Group: Bronze.
Caribbean Sales Excellence Awards
Kooltech Ltd.: Platinum.
Otis Air: Gold.
Peake Technologies: Silver.
Koolmax Ltd.: Bronze.
Sales Excellence Awards, Andean Region
Centuriosa S.A.: Platinum.
Uezu Corporation: Gold.
VRF Sales Excellence Awards
Strong Latam: Platinum.
T&P Refrigeration: Gold.
Airesistemas S.A.: Silver.
Bryant Air Conditioning: Bronze.
Allied Sales Excellence Awards
Project of the Year
VRF Toweers - Tony's A/C.