International. The technological renovation of a plant in Denmark became a success story of sustainability and energy efficiency.
It happened in the community of Fredericks, where authorities decided to look for alternatives to make the local district heating plant less dependent on natural gas. The chosen alternative was to install two 1.5 MW air-to-water CO2 heat pumps, which today provide heat to around 800 housing units.
Previously, the town had taken important steps to make its transition from fossil fuels to sustainable alternatives, installing solar panels as a complement to natural gas. As a result, 22% of the energy needed to generate the required heating capacity was obtained.
Now, with the commissioning of the two new electrically powered CO2 heat pumps, natural gas as an energy source will be replaced by up to 100%.
Energy Efficiency
Both SteelXL 7+5x0 heat pumps feature permanent magnet motors, parallel compressors and high-pressure ejectors for maximum energy savings. According to the company Advansor, the CO2 solution is easy and quick to install compared to other natural refrigerants, as it is fully factory tested.
Reuse of waste heat
Solar panels generate waste heat in the form of warm water (around +20°C). Instead of wasting it, one of the two heat pumps uses that water to run the heat pump, thus increasing energy efficiency and overall COP.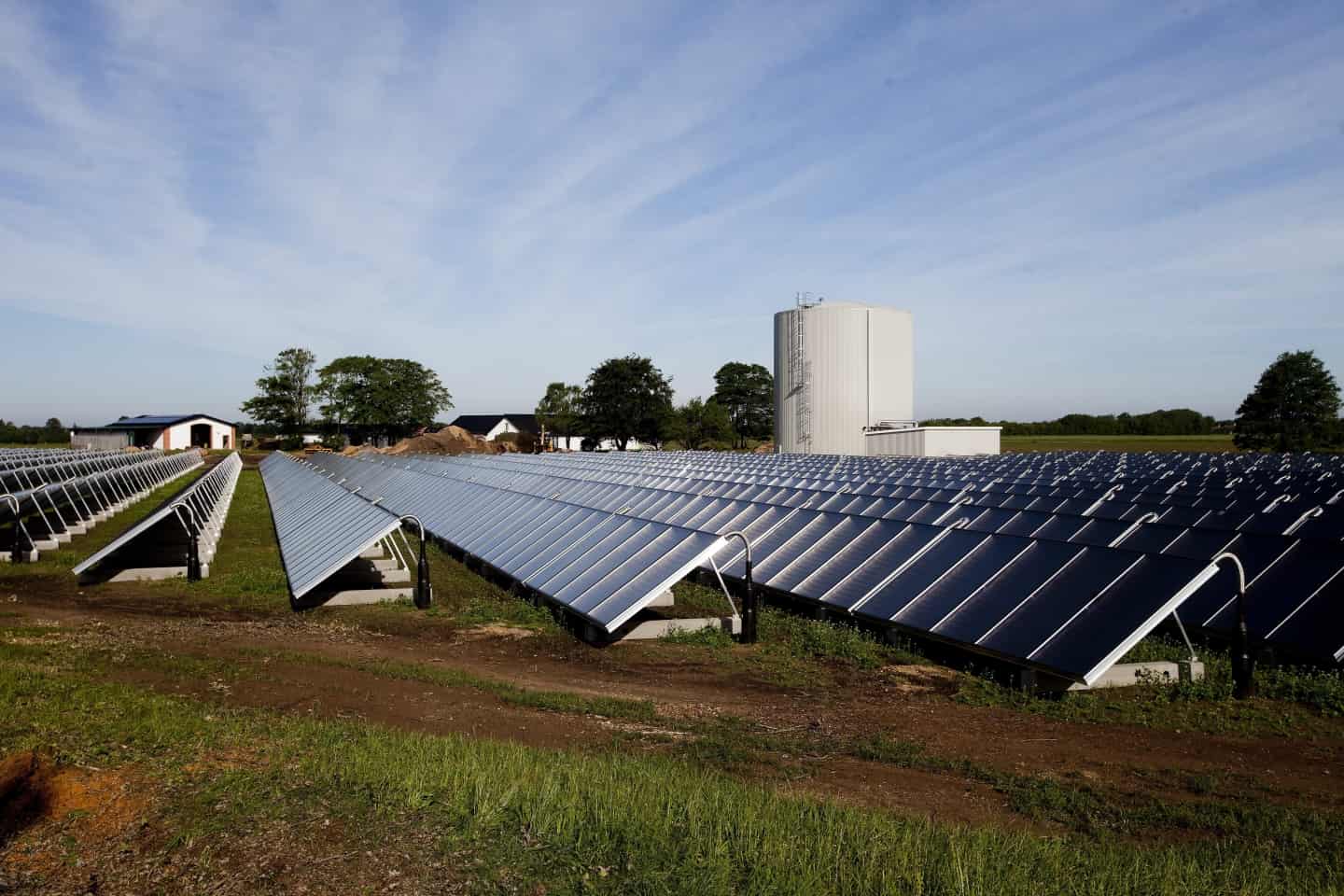 In addition, this allows the inhabitants of Frederiks to access a heating service at a lower cost.