International. Latin Press Inc., publisher of ACR Latin America and organizer of Refriaméricas, announced the incorporation of new experts to the advisory board of its PFP Americas Show event. They are Greg Badal and Kris Singh, of Feller Engineering; Raj Hingoo and Joel Iglesias, from MG Ingeniería; and Vincent McNish, TLC Engineering.
In this way, these professionals join Henry Vickery and JC Gayoso in the body that is responsible for creating academic programs for professionals in the region who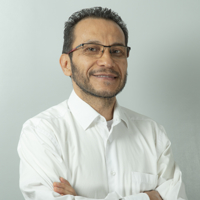 are part of the plumbing business, as well as the sector dedicated to fire protection.
"We have several heavyweights who will help us create a program that will be genuinely interesting for these industries, locally and internationally. I look forward to your proposals with great expectation," said Victor Alarcón, who is the manager of the exhibition.
What will the event offer in 2024?
The upcoming PFP Americas Show will include a two-day academic program, in both Spanish and English, for business and training purposes. Likewise, Latin Press Inc. announced that there will be a pavilion for plumbing and fire protection manufacturers and distributors to exhibit their products and services.
Aimed at plumbing mechanical contractors, plumbing engineers and fire protection professionals from Florida, the Caribbean and Latin America, the PFP Americas Show will provide education and marketing opportunities throughout the hemisphere.
Next year, the event will share a location in Miami with the Refriaméricas fair. Soon, the organizers will inform details about the launch party.